For your family vacation or group lodging in North Central Iowa, reserve the entire New Day Dairy GuestBarn.
We love kids (and have 3 of our own!). Kids love to explore & ask questions (perfect reasons to visit!).  They need space to play, holler, wake up, and move.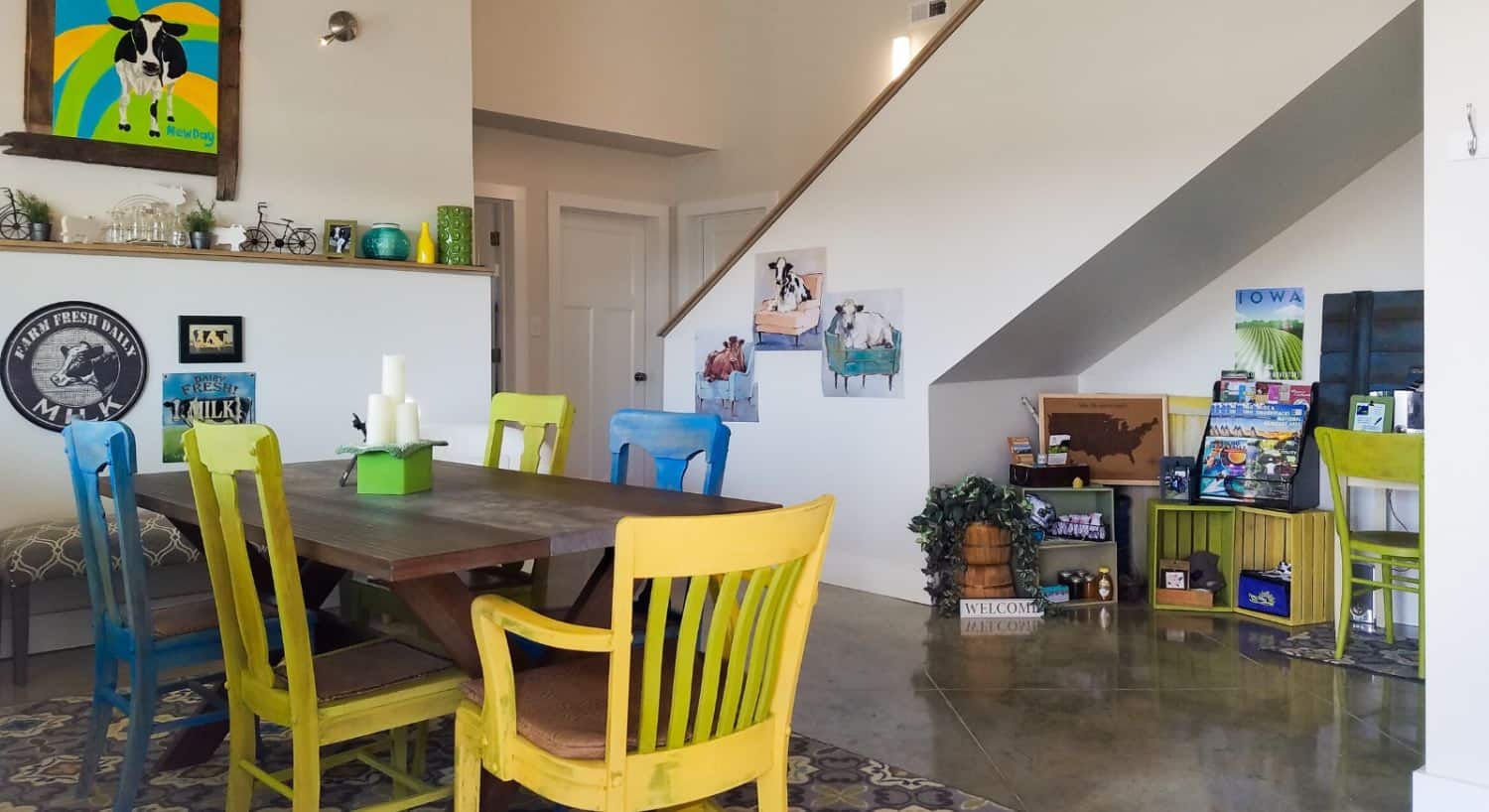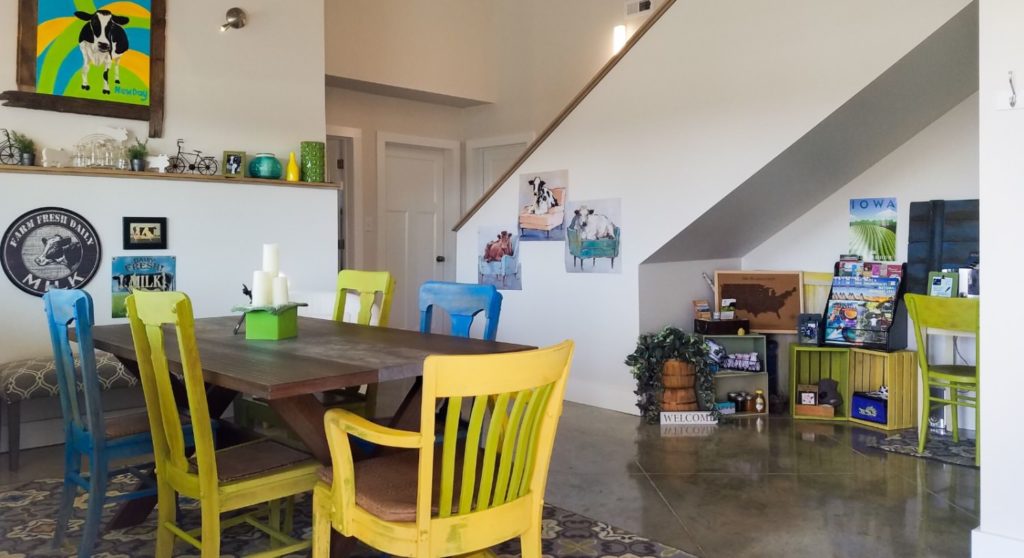 You're always booking the entire GuestBarn – you only pay for the rooms you need to use. Find out if the Horizon, SunShine, or Garden Room (or all three) is right for your family or group.  Let us know when you book which rooms you'd prefer.
Each bedroom has an attached private bathroom but both the SunShine and Garden Room's bathrooms can be accessed from the main space if unlocked by occupying guests.  You make the decision about who gets access and when to these bathrooms allowing for privacy or accessibility.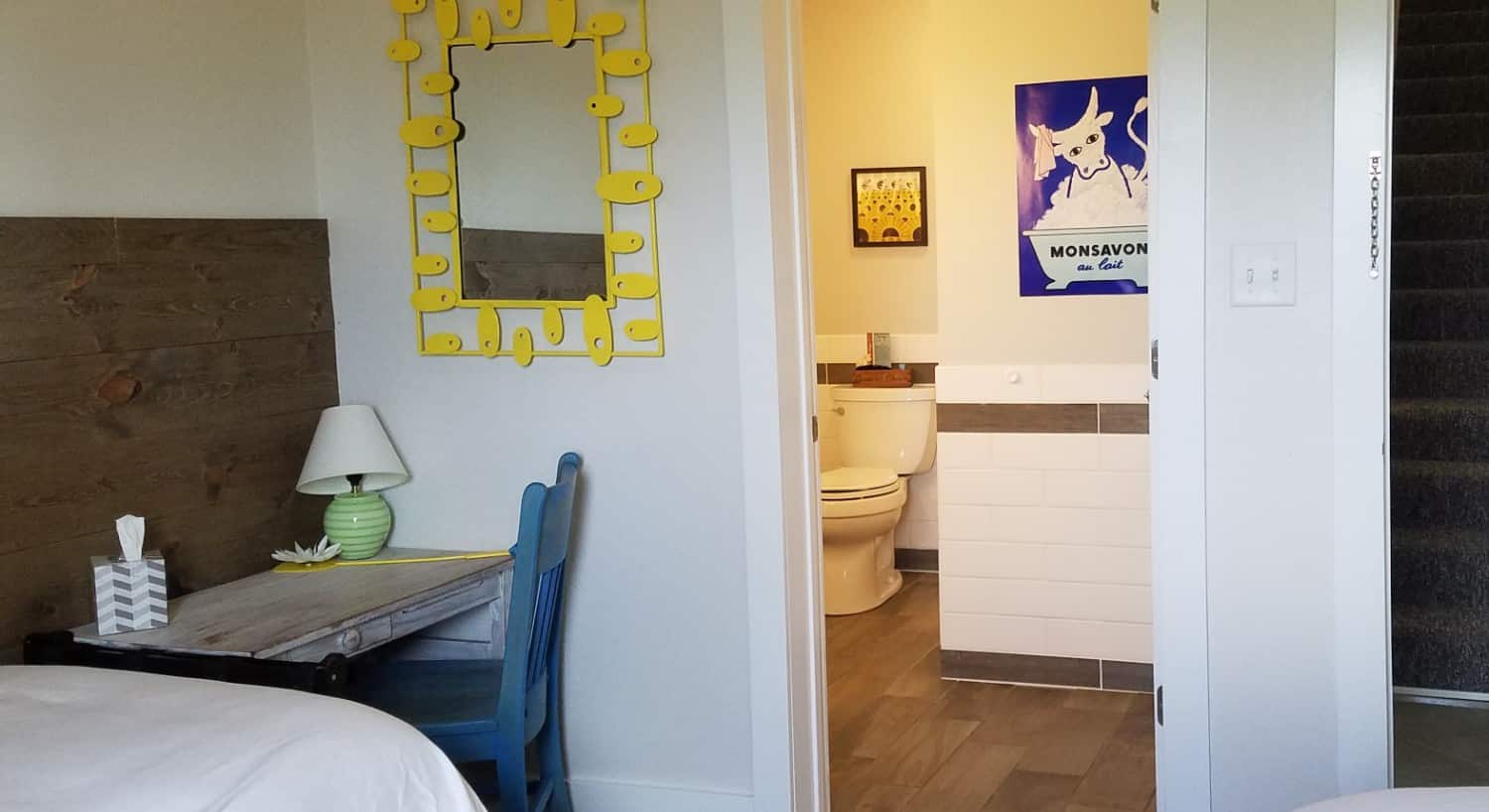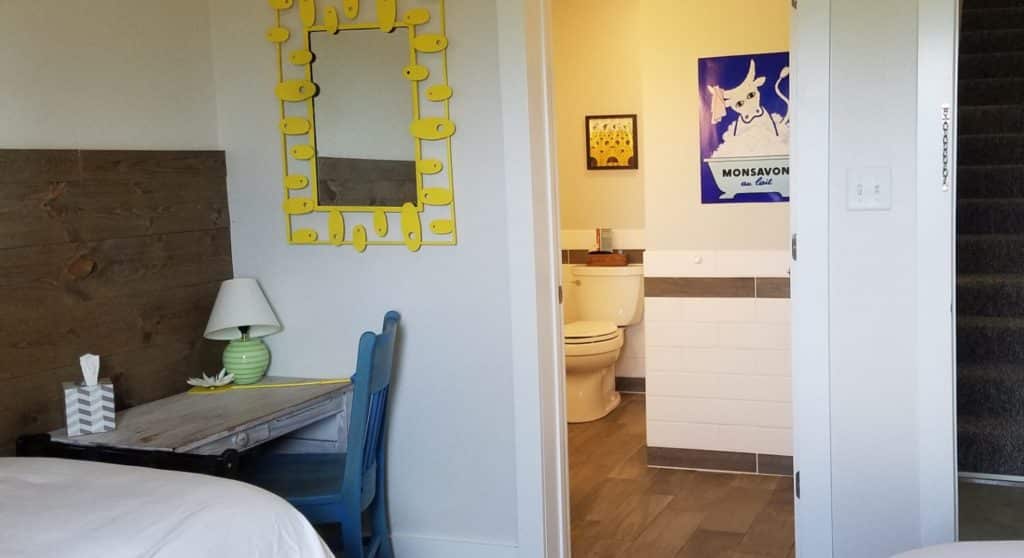 Coming with a group?  The GuestBarn can sleep up to 9 people!  The Horizon Room & Garden Room each have a queen bed, the SunShine Room has 2 Twin XL (or converted King), plus we have a "flip-flop" couch that can sleep 2 kids/teens and a chair that folds out to sleep one (bedding provided for both for an additional $10/night/person).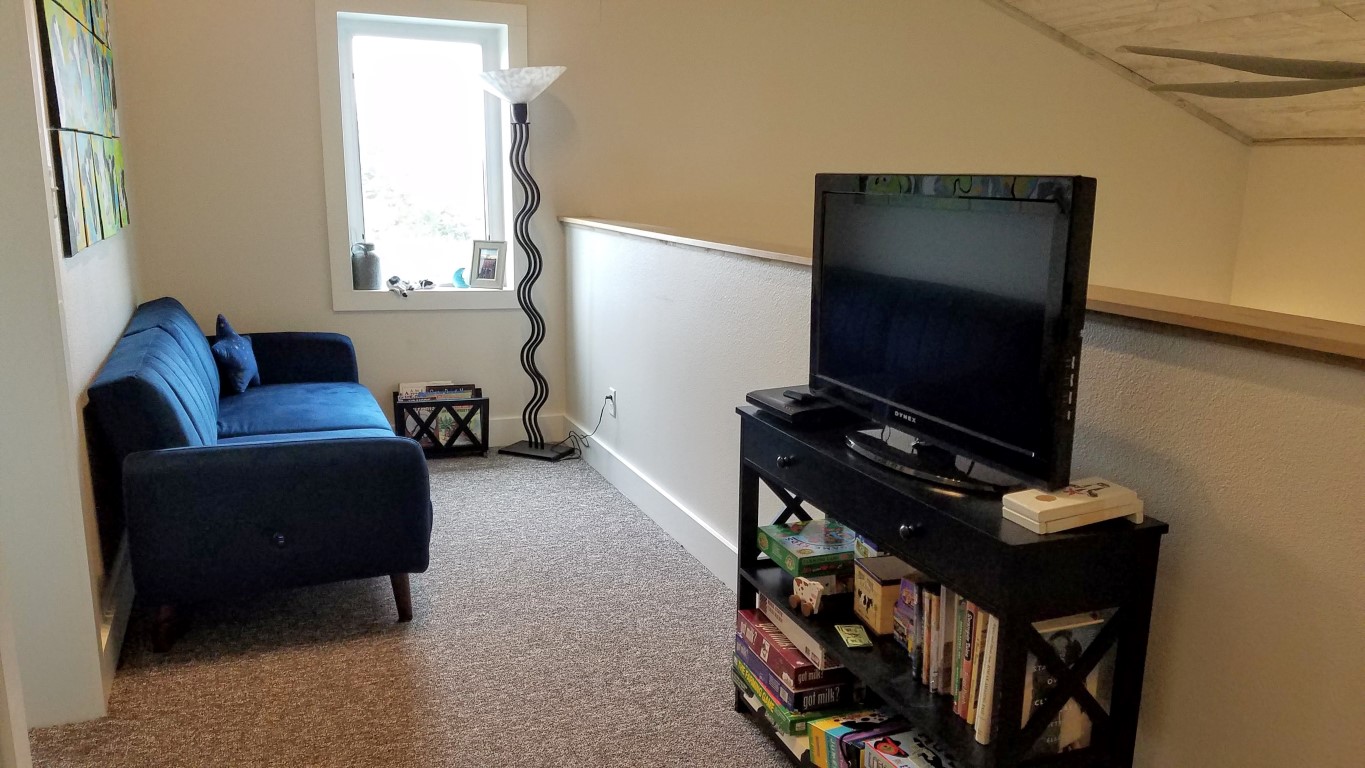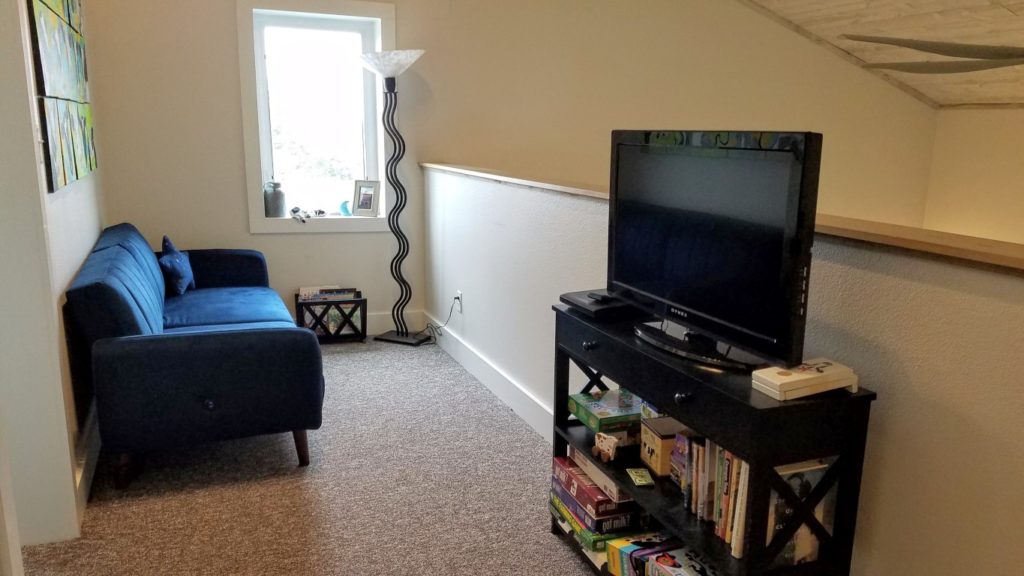 All of our rooms' amenities include a variety of pillows, great linens, a ceiling fan, black-out shades, free Wi-Fi, cow's milk soap, shampoo, a grab bar near the shower, and a hair dryer & alarm clock.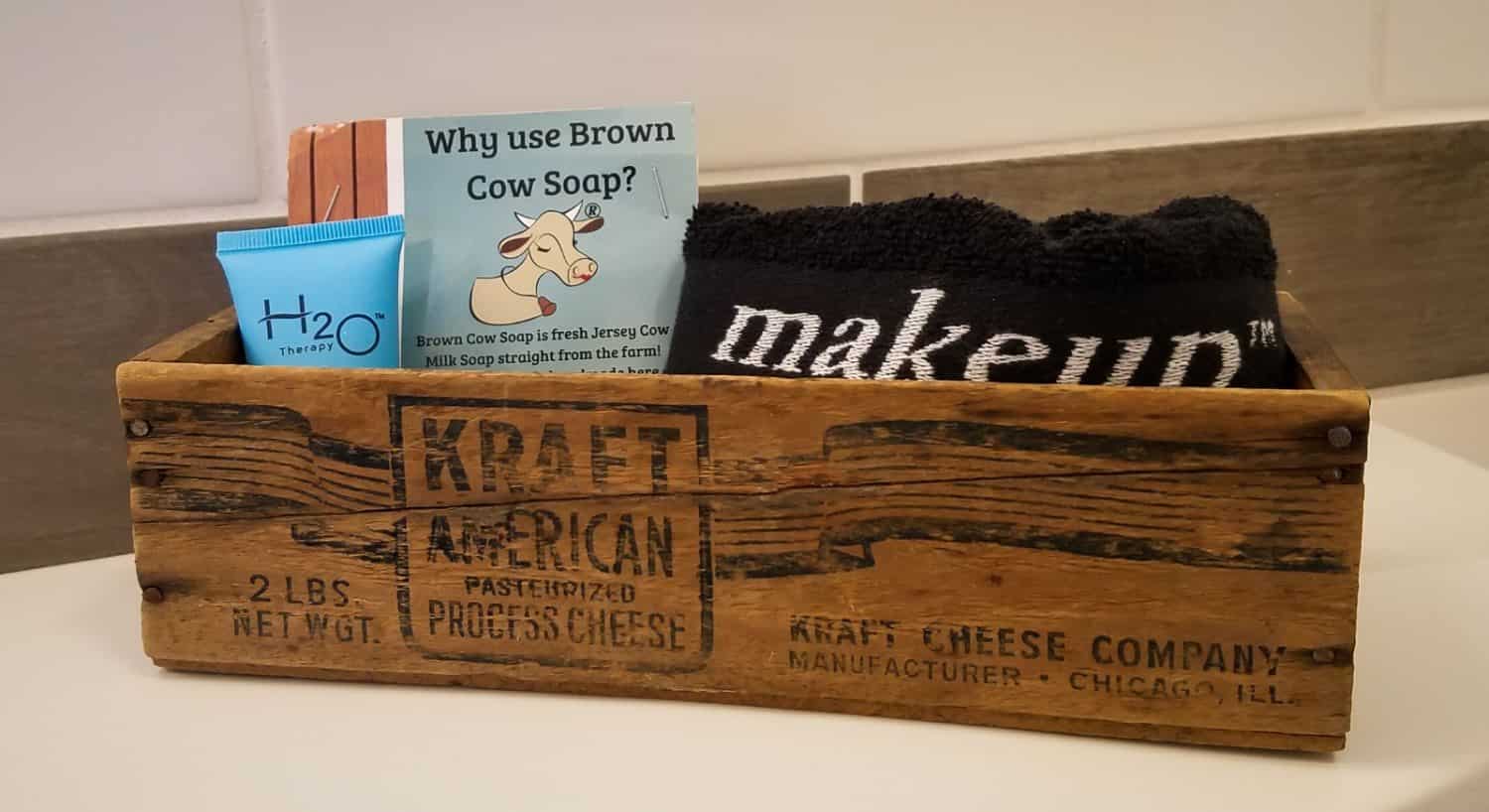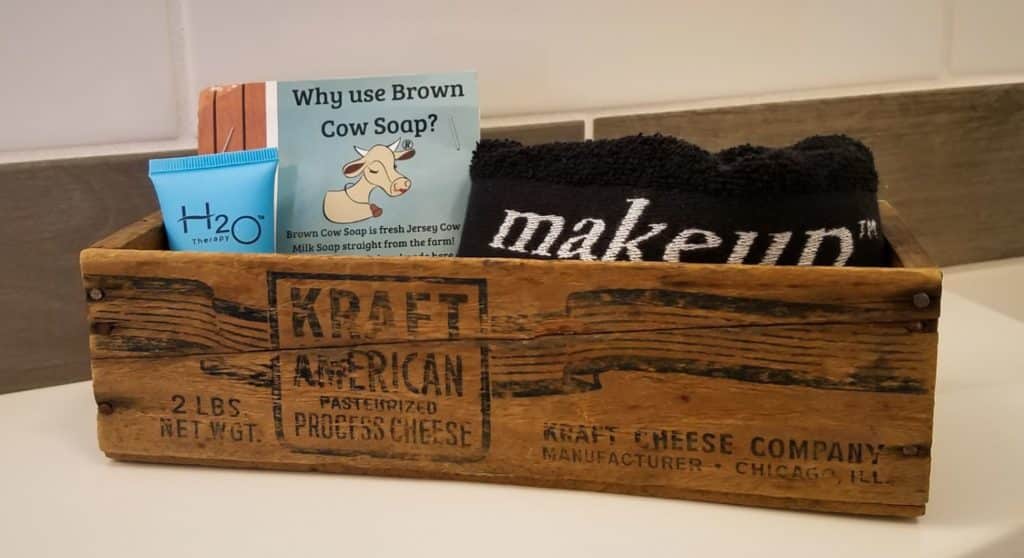 Beyond the basic amenities your family will enjoy farm themed toys, games, books, and puzzles!  Sleeping with the cows is more than sleeping – it's petting, watching, coloring, learning, playing, and dreaming all about cows & the farm.  Just be careful… your kids will be telling you about the cows for a long time!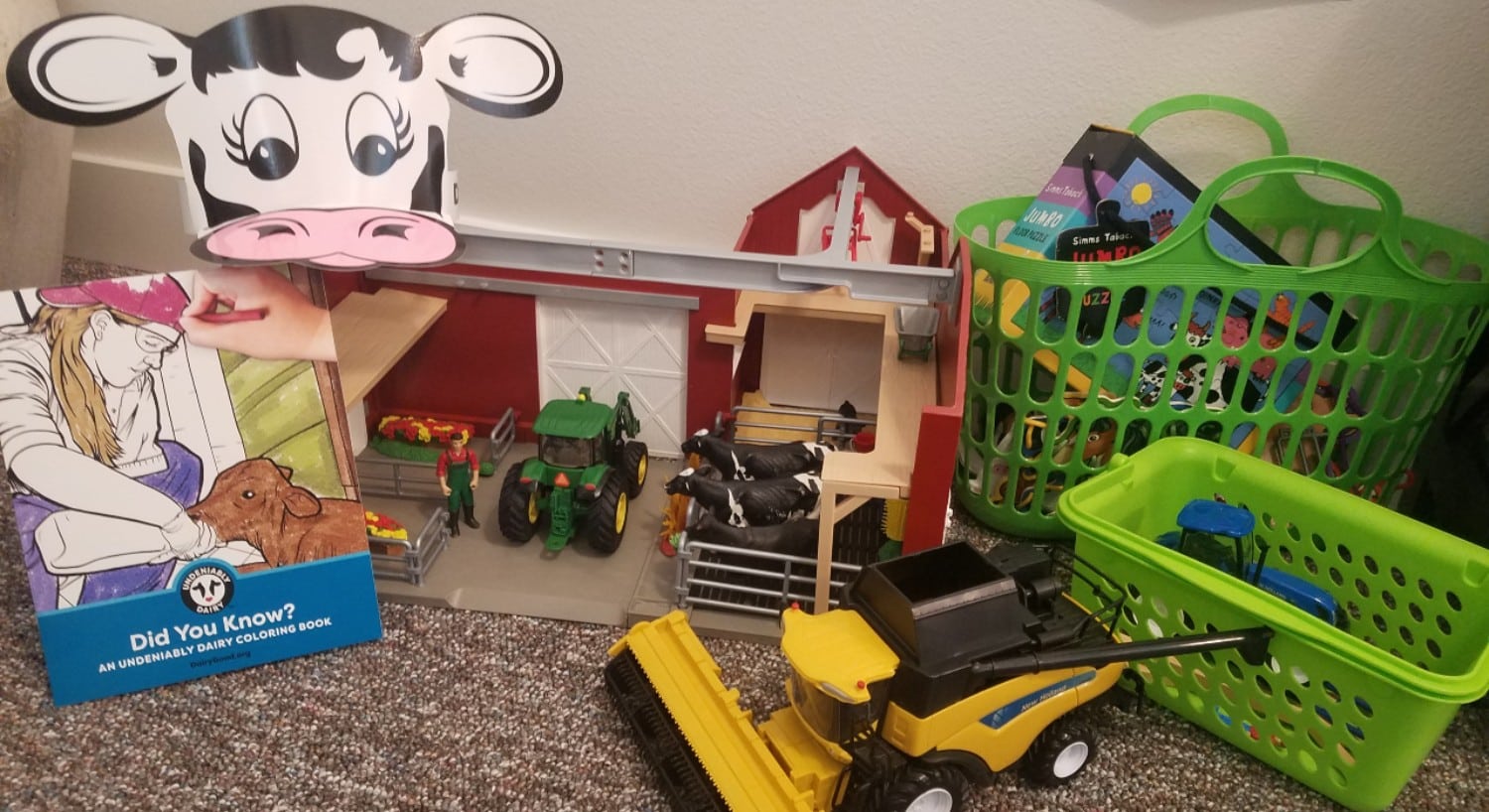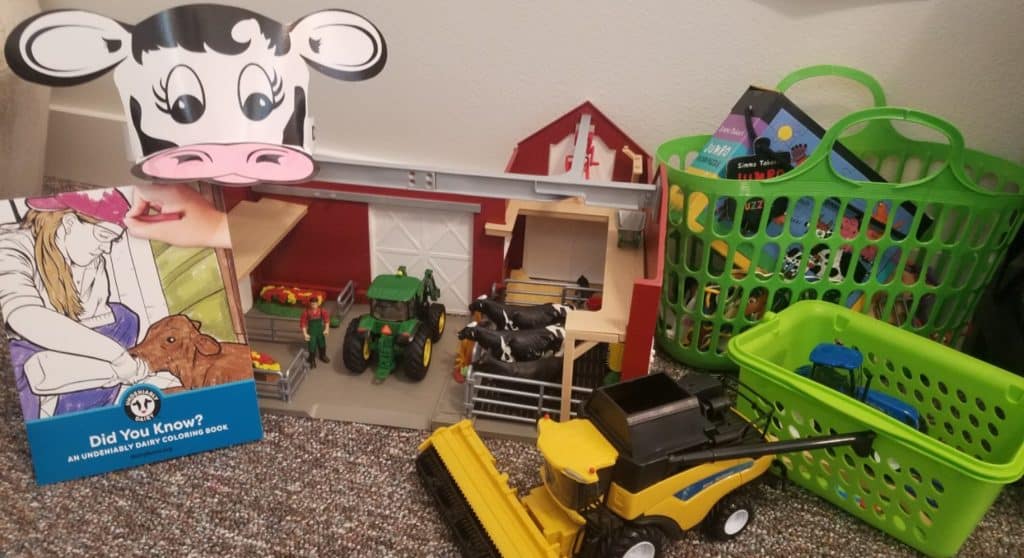 Get a feel for what the GuestBarn is like in this "Walk-Thru" Video that Nicki from the blog Minnemama Adventures made when she & her family came to #sleepwiththecows!
Have more questions about sleeping with the cows? Check our FAQs to see if they've already been answered! Or see what our past guests have to say about coming to #sleepwiththecows!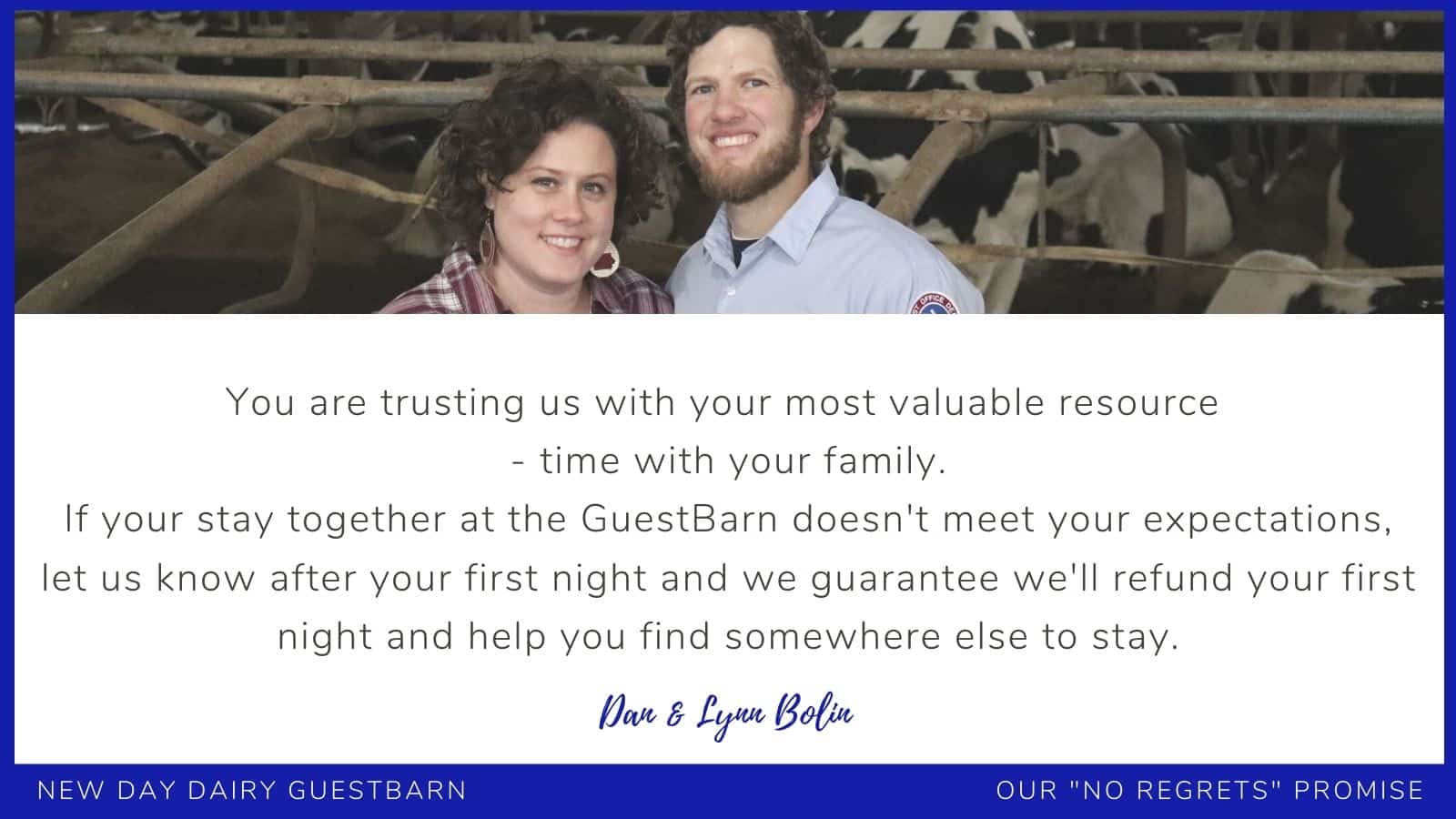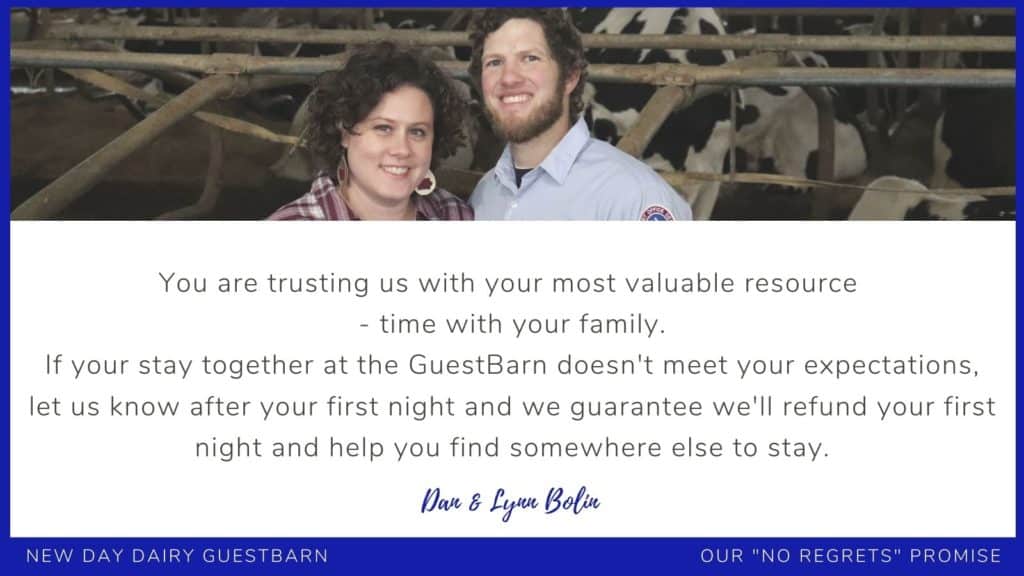 Room Occupancy:
Sleeps 6 in beds + a flip-flop sleeper sofa for 1-2 children children + 1 child/teen on a sleeper chair + 1 more in a pack n play, for a total of 9-10 people.

Please Contact Us for additional details and to request more than 9 guests.

Groups must have at least one guest over 21 years old
Pack and Play available for small children – best used in Horizon Room.
For groups over 6, each additional person/child over 1 year old is $10/person/night.
We do have the ability to have an RV parked just outside the GuestBarn to slightly increase the number of people who can experience sleeping with the cows. We charge $25/night for the electric hook-up and can fill your water tanks.  Clarksville has a public dump station.  We would still charge the additional $10/person/night over 6 people.  Please contact us for more information and approval.
No RV but need extra space?  Contact us about our fully furnished walk-out sound-proofed two bedroom, one bath, full kitchen basement apartment that can sleep 6 people!
Enjoy your time away by spending 2 or more nights sleeping with the cows, you'll save with each additional night.  Explore the great outdoors, other animal encounters, museums, local restaurants & ice cream shops, and spend more time with the cows by adding our Exclusive "Be A Dairy Farmer Challenge" Hands-On Tour.
---
"We very much enjoyed our stay and tour! Lynn was great to explain everything so our 5 year old could understand and took the time to answer all of her questions. All of our kids enjoyed looking over the cows in the loft last thing at night and first thing in the morning. It was clean and comfortable. Great breakfast options in the kitchen. So relaxing to watch the sunset over rolling fields. Thanks again for a great stay Lynn and Dan!"  ~ Jennifer, Kansas City, MO