For a truly relaxing and unique vacation, plan a romantic getaway at New Day Dairy GuestBarn, our country inn and farm stay near Clarksville, Iowa.
No matter which room(s) you choose you'll have the entire GuestBarn to yourself, allowing you to relax and unwind with the cows and people you choose.
Located on the first floor, the Horizon Room features a Sleep Number queen-size bed for that just-right night of sleep. The attached private bathroom holds a tub/shower combo unit.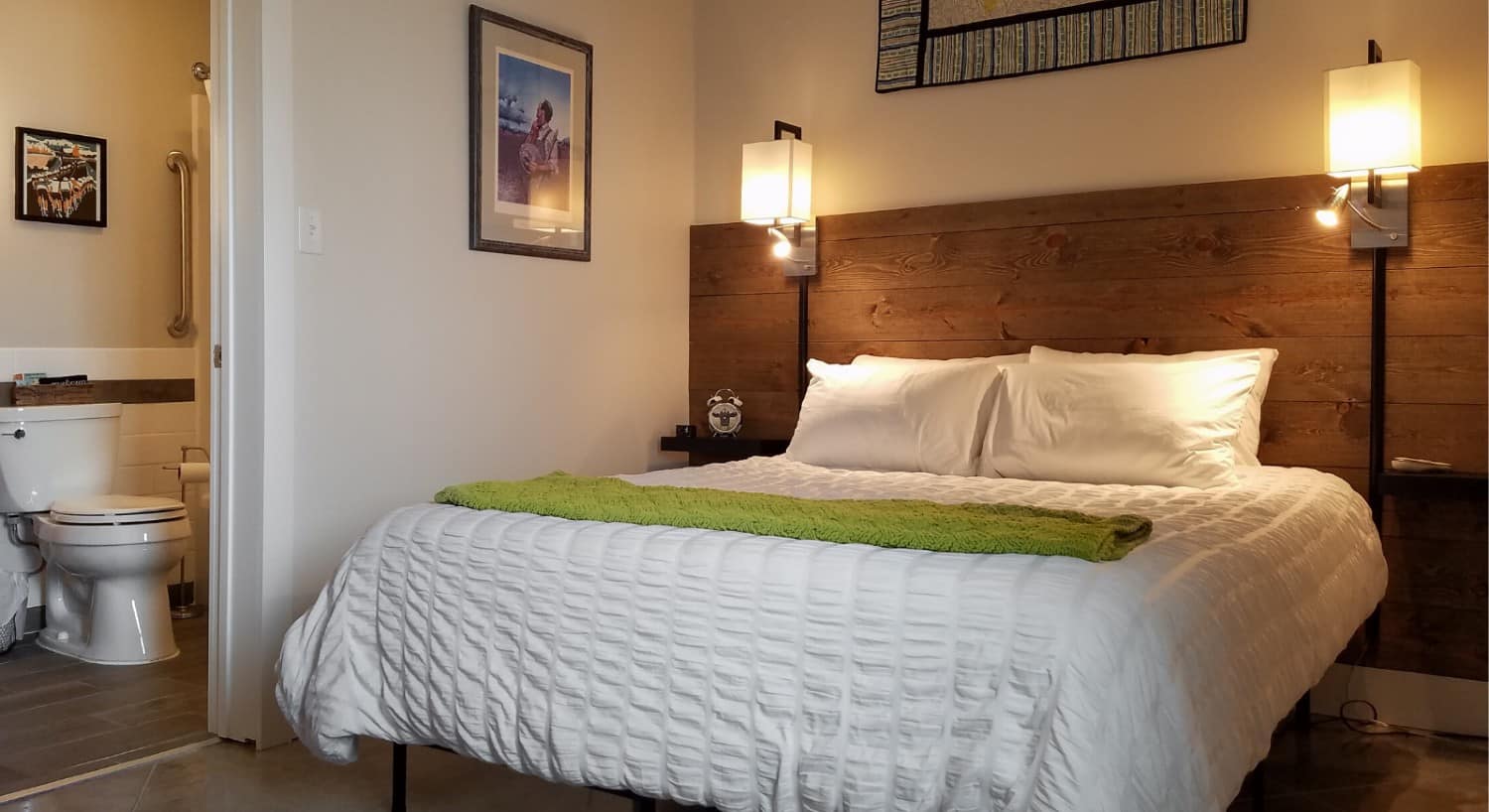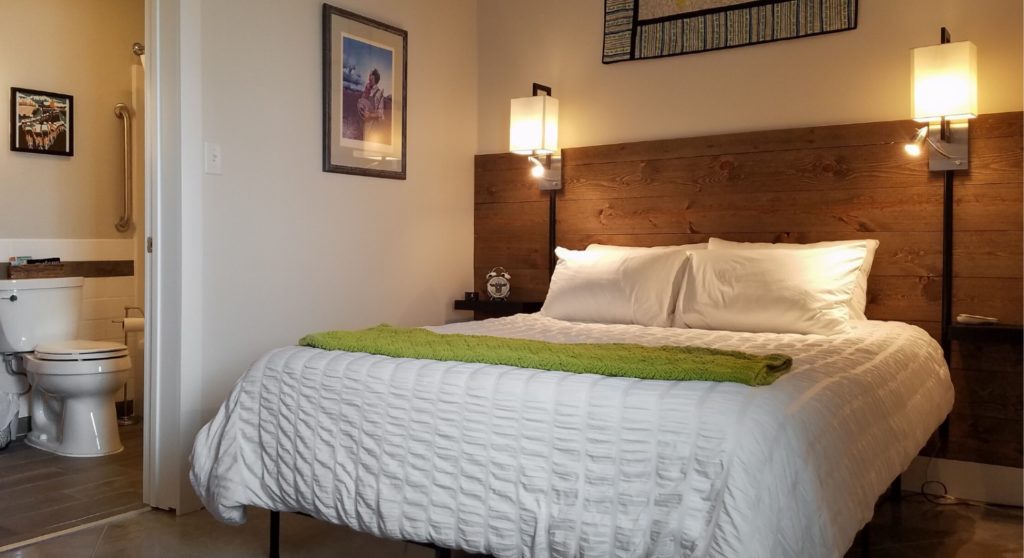 The handmade Horizon quilt on the wall echoes the expansive Iowa horizon is just a peek out the windows, around the farm, and on your drive here.
A small desk provides additional tabletop space to jot a note, get some work done, or a secondary place to put on make-up.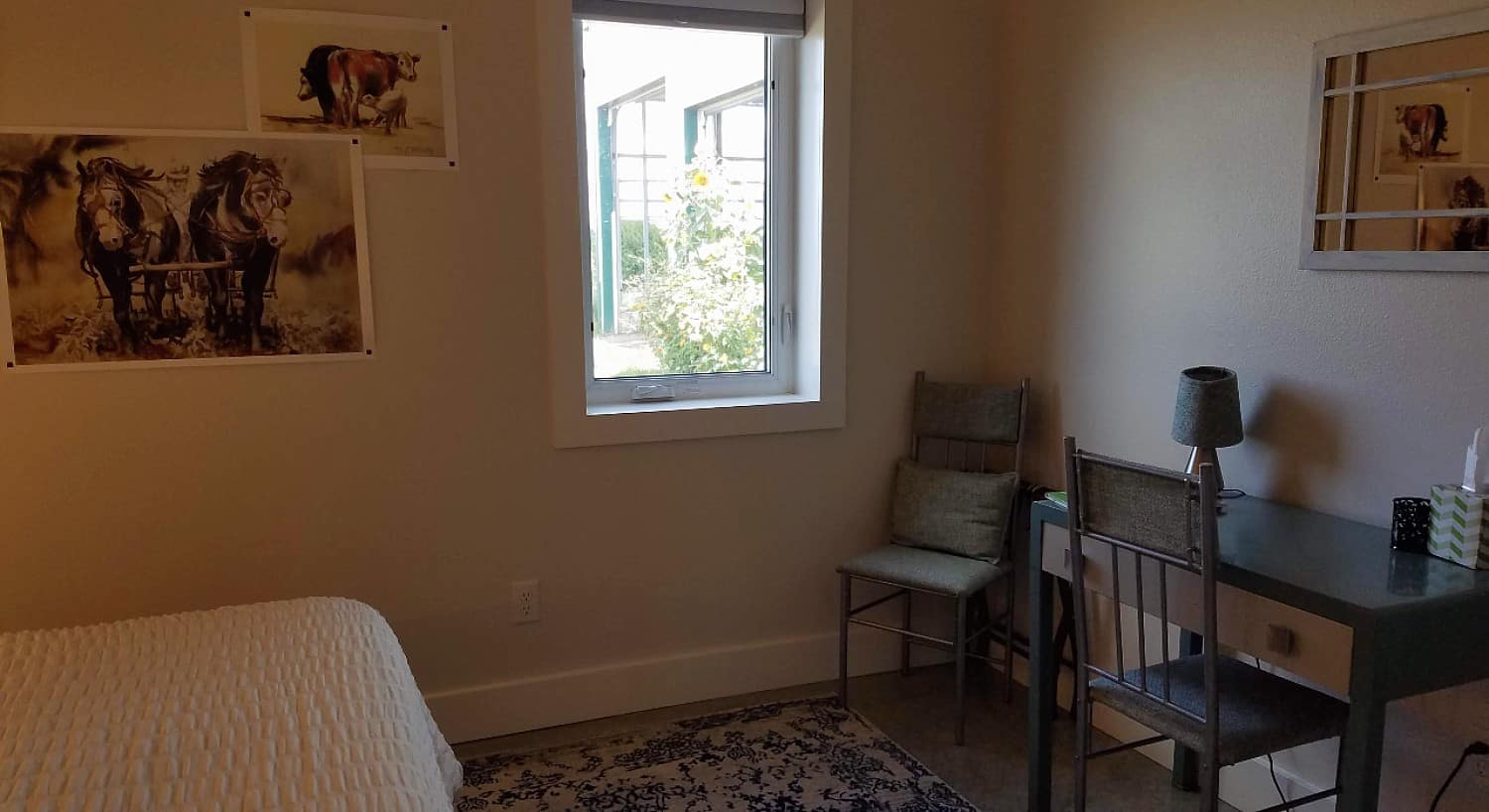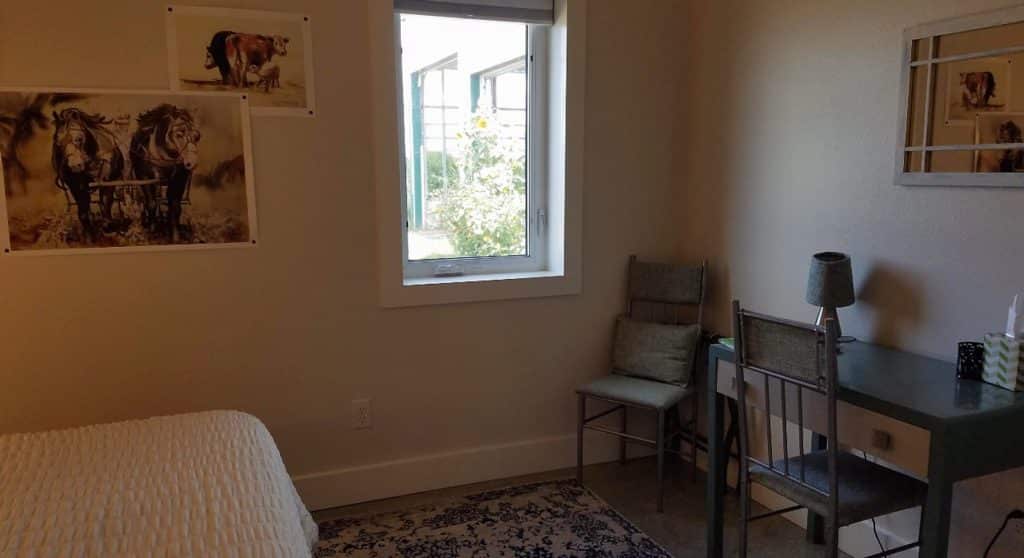 Artwork in this space features a classic Iowa Grant Wood landscape, two works by M.J. Benson, and farmer who resembles #DairymanDan's great-grandfather watching a storm come over the Horizon.
Like all of our rooms, the Horizon Room's amenities include a variety of pillows, great linens, a ceiling fan, black-out shades, free Wi-Fi, cow's milk soap, shampoo, a grab bar near the shower, and a hair dryer & alarm clock.
Have more questions about sleeping with the cows? Check our FAQs to see if they've already been answered! Or see what our past guests have to say about coming to #sleepwiththecows!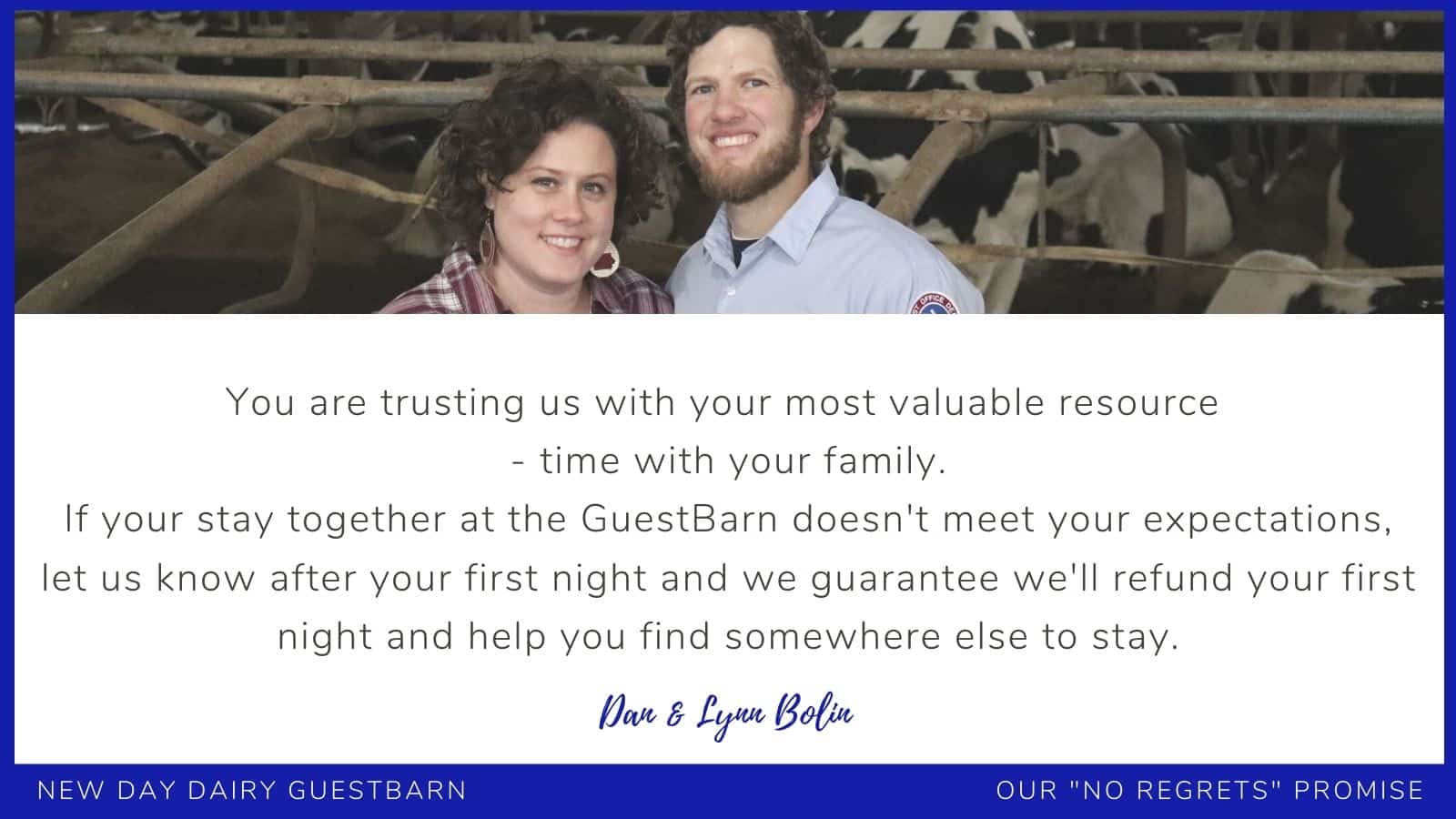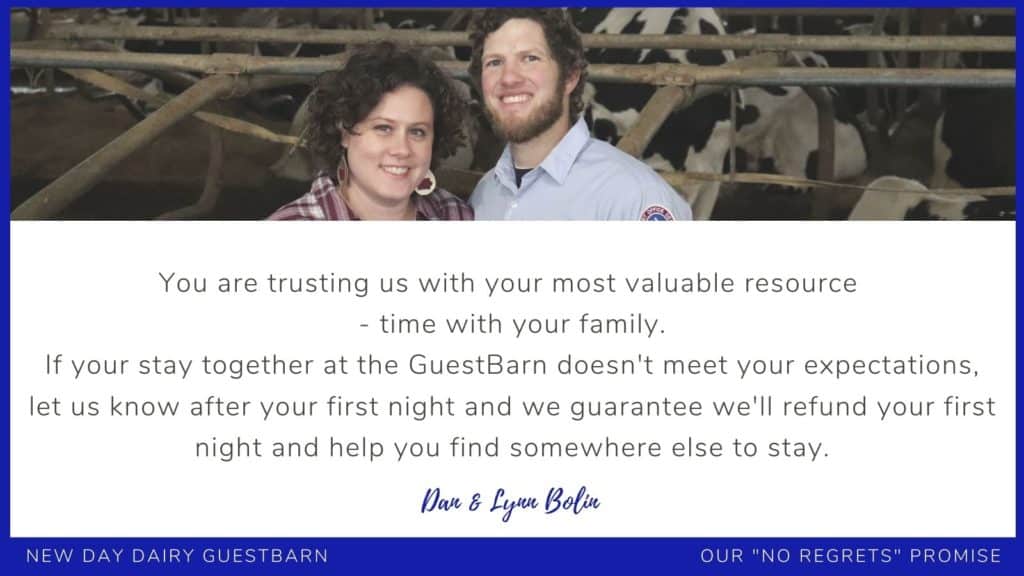 Room Occupancy: 2 people (of any age since you'll be renting the Entire GuestBarn anyway.)
If you would specifically like this room please note it in the "special accommodations" section when booking.
Enjoy your time away by spending 2 or more nights sleeping with the cows, you'll save with each additional night.  Explore the great outdoors, other animal encounters, museums, local restaurants & ice cream shops, and spend more time with the cows by adding our Exclusive "Be A Dairy Farmer Challenge" Hands-On Tour.
---
Our family will never forget this amazing experience. Our hosts had an eye for detail, and nothing was missed. The GuestBarn was impeccably clean, skillfully decorated in cow-motif, and the beds were absolutely comfy. The continental breakfast was hearty for my teenager and had great variety which included local jams and pastries. We loved sitting around the fire pit and watching the vivid stars as well as gazing upon THE COWS. We took the Be A Dairy Farmer Challenge and grew a new appreciation for the dairy farmer family. Bottle feeding 6-day-old Dave was a true highlight. We urge anyone to sleep with the cows! ~ Adair, Minneapolis, Minnesota