You won't find a 4-course gourmet breakfast at the New Day Dairy GuestBarn – we're too busy making sure the cows & calves get their breakfast! But you will enjoy your morning cup of coffee or tea alongside some great DIY Continental Breakfast options.
Standard Breakfast Items available for our Guests are:
Dutch Letter Pastries – Handmade by our Dutch dairy farmer neighbor, Danielle, enjoy these warmed in the toaster oven… yum!
Yogurt (typically Iowa's own Country View Yogurt!)
Granola – enjoyed with milk or a little crunch in your yogurt
Instant Oatmeal
Hard-Boiled Eggs
Fruit
Juice
Coffee & Tea (and half & half and sugar too!)
Sometimes you'll find other surprises waiting just for you!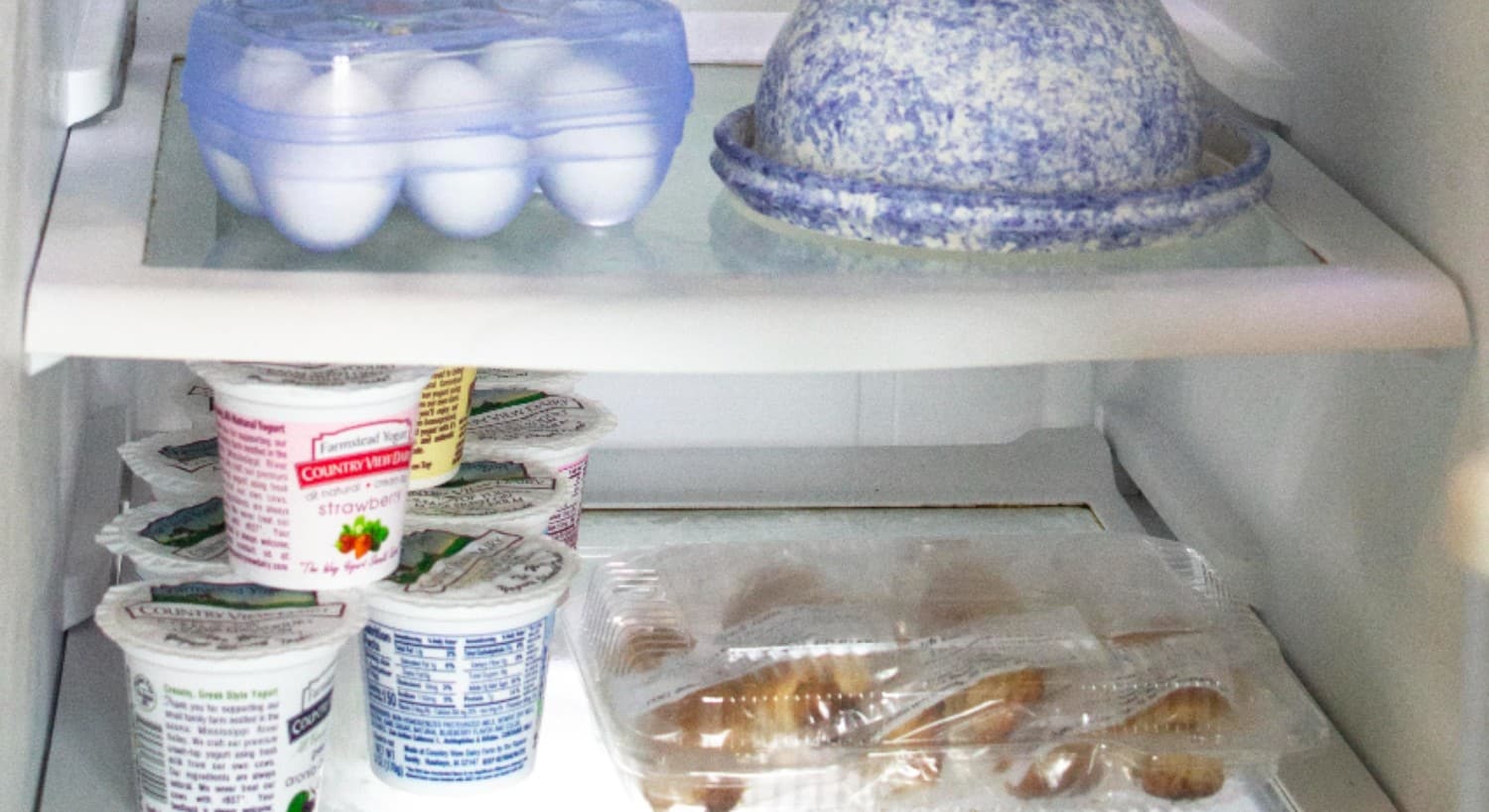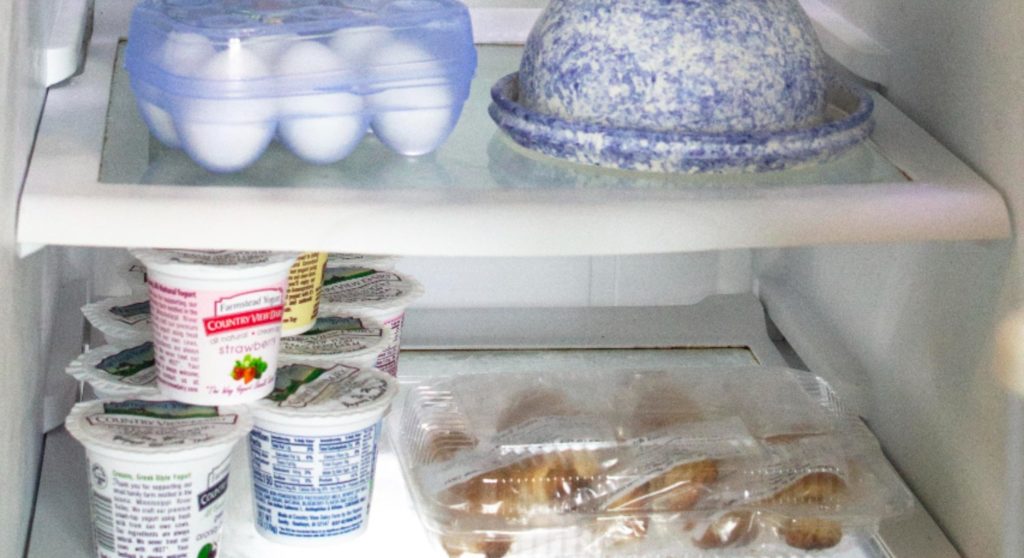 ---
The kitchen is well stocked and spacious. There is a lovely outdoor seating area surrounded by flowers, complete with grill. Small tables and chairs outside also provide a good setting for drinking the Cow Tipper coffee and having a locally made Dutch letter for breakfast (among other items). ~ Sheryl, Ames, Iowa
---
Full Kitchen Available
Like most vacation rentals we have a full kitchen ready for you to use.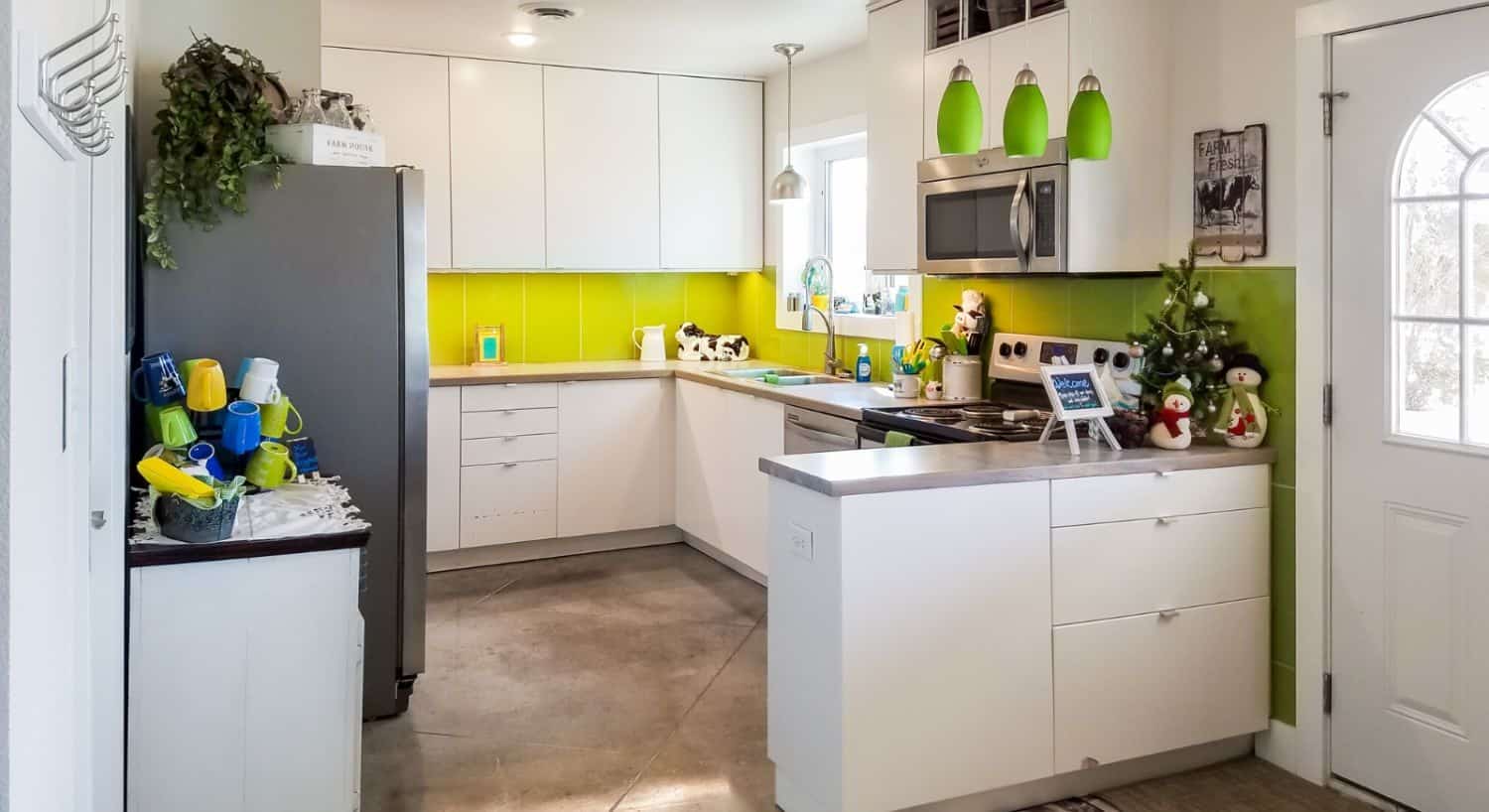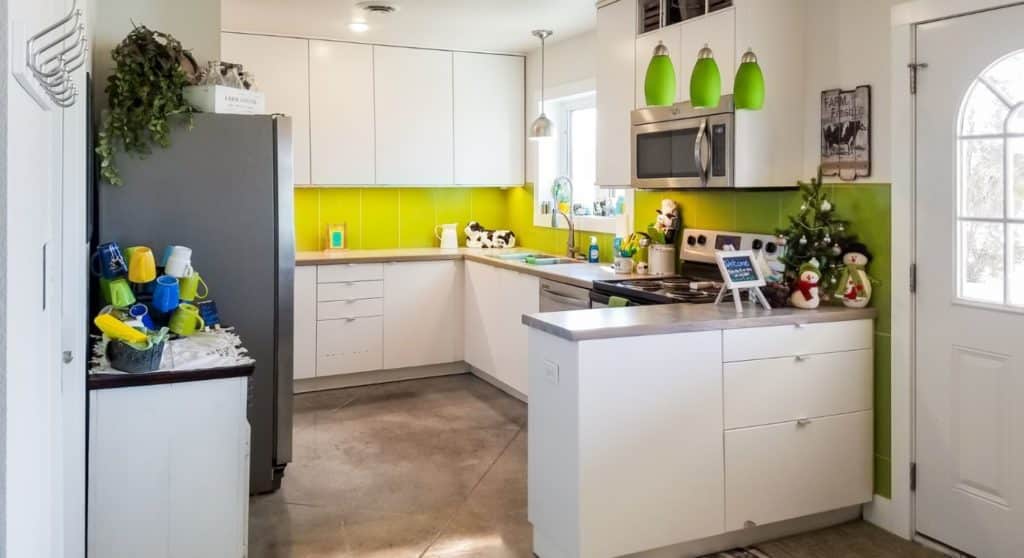 You'll find everything you need to cook up a simple or gourmet supper. Or grab take-out at a local restaurant, enjoy it on real plates, then throw those in the dishwasher – easy-peasy – just like vacation is suppose to be!
Grilling out more your style?  Our patio is complete with a grill for your use.  Grab your burgers at our local locker, Orly's, in Clarksville and some Iocal Iowa-grown sweet corn!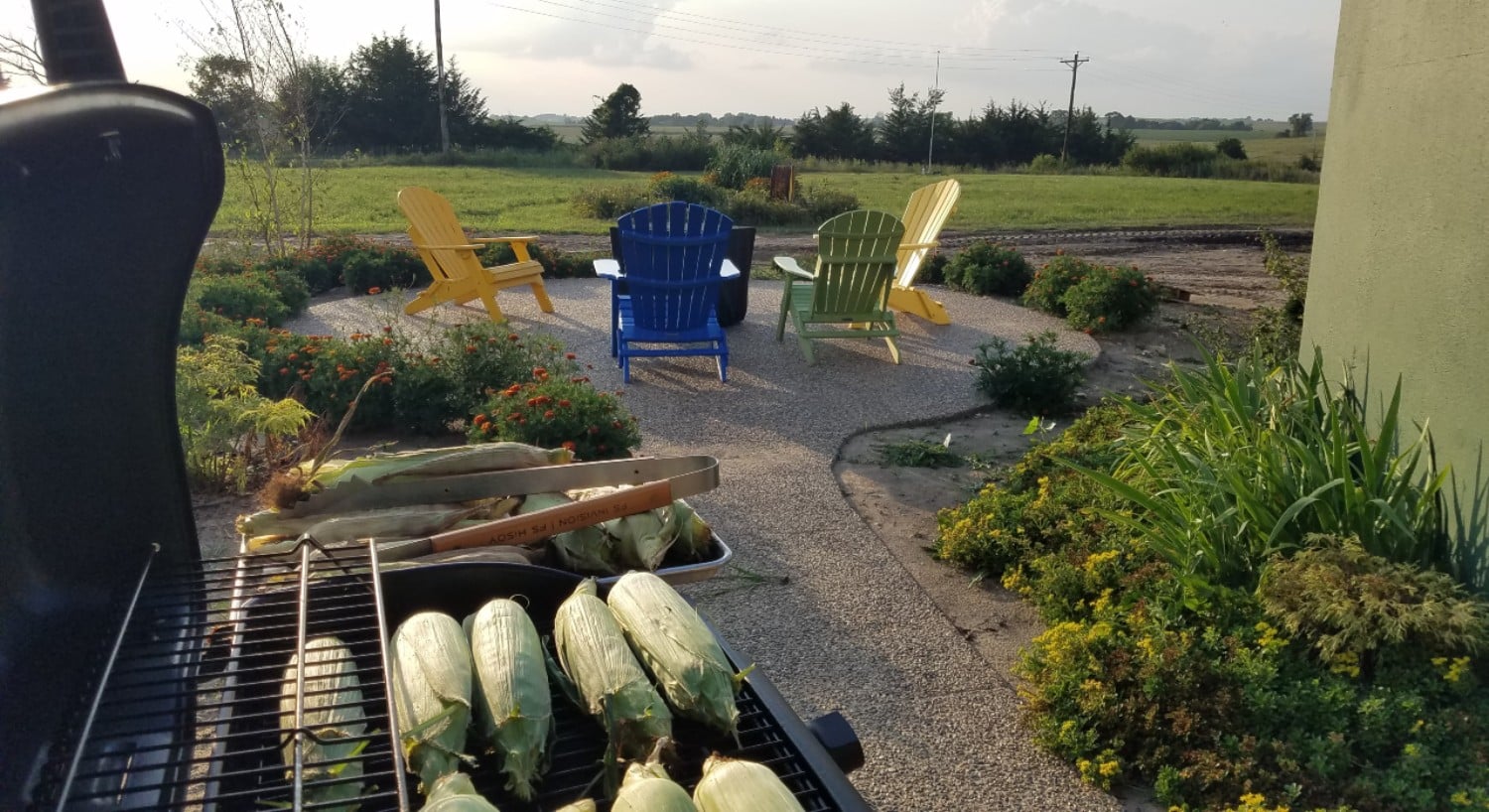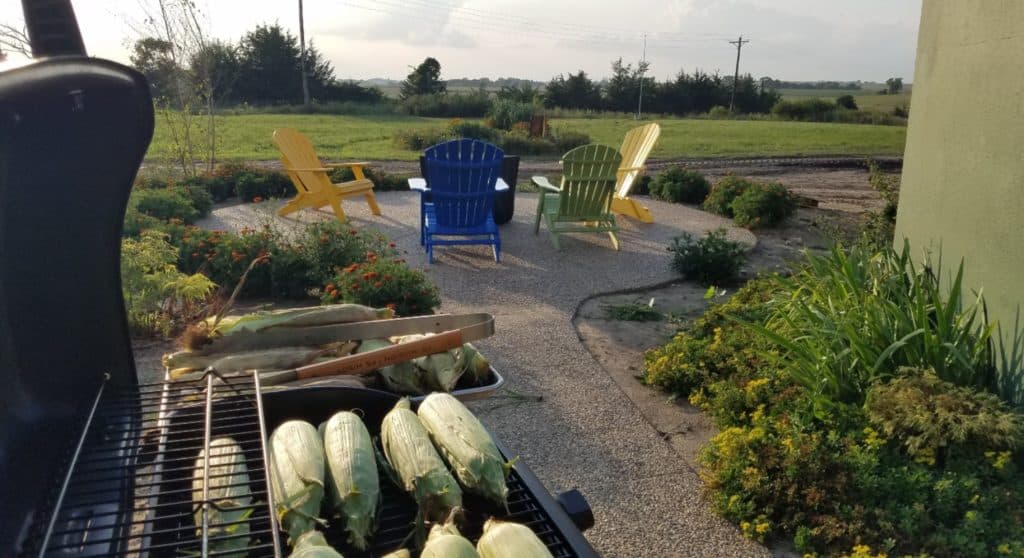 Don't want to go out or bring anything with you?  Want to add a little something special to your stay?  Let us help!  Check-out our Dine-In Options… from a Root Beer Float Party to Grazing Boards to DIY Pizza Night you'll maximize your cow gazing time!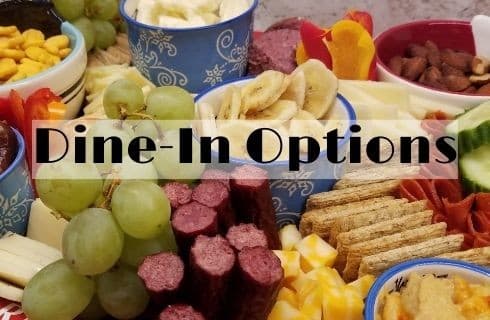 Recipes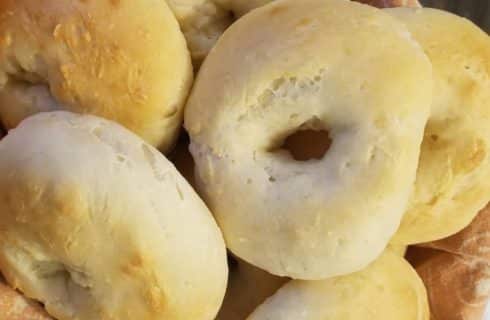 Unlike true bagels (that need poaching in water) these come together quick & still seem pretty close to the real thing! Bonus: the Greek yogurt adds protein helping making you feel fuller longer & giving you all the great dairy nutrients!... view full recipe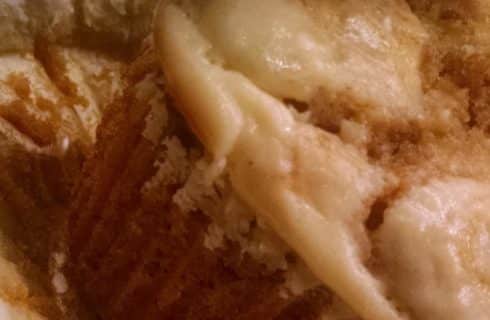 A fall favorite at our house, these delicious muffins melt in your mouth goodness (from the cream cheese!) can't be beat! We originally found this great recipe from Jessica. Be sure to use Prairie Farms Cream Cheese if you can find it!  It supports our family farmer-owned cooperative!... view full recipe