You won't find a 4-course gourmet breakfast at the New Day Dairy GuestBarn – we're too busy making sure the cows & calves get their breakfast! But you will enjoy your morning cup of coffee or tea alongside some great DIY Continental Breakfast options.
Standard Breakfast Items available for our Guests are:
Dutch Letter Pastries – Handmade by our Dutch dairy farmer neighbor, Danielle, enjoy these warmed in the toaster oven… yum!
Yogurt (typically Prairie Farms or Country View Yogurt!)
Granola – enjoyed with milk or a little crunch in your yogurt
Hard-Boiled Eggs
Fruit
Juice
Coffee & Tea (and half & half and sugar too!)
Sometimes you'll find other surprises waiting just for you!
Recipes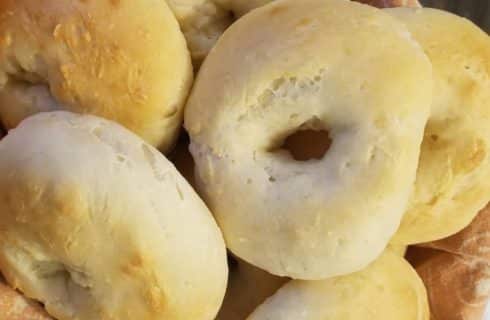 Unlike true bagels (that need poaching in water) these come together quick & still seem pretty close to the real thing! Bonus: the Greek yogurt adds protein helping making you feel fuller longer & giving you all the great dairy nutrients!... view full recipe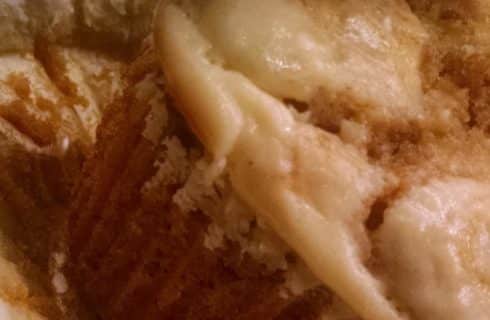 A fall favorite at our house, these delicious muffins melt in your mouth goodness (from the cream cheese!) can't be beat! We originally found this great recipe from Jessica.... view full recipe