Tours for groups (other than our GuestBarn guests) last approximately an hour & include 4 learning areas:
1) How do cows get milked?
       Experience Rita the robot at work!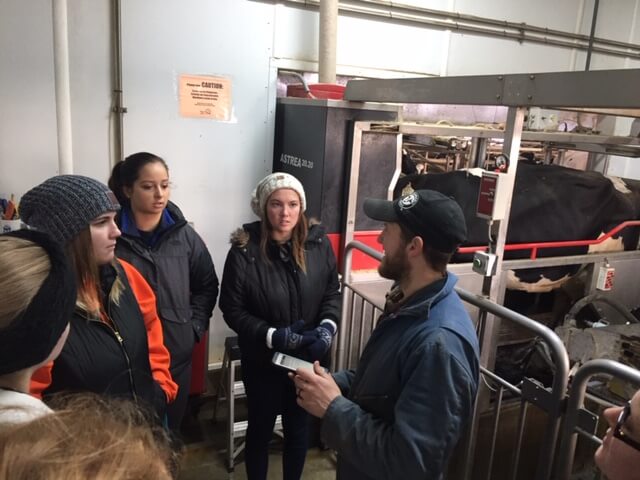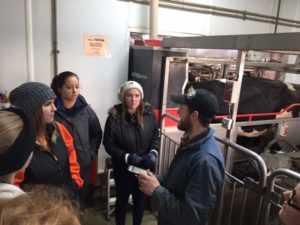 2) How do we care for baby cows, called calves?
       Pet cute baby calves!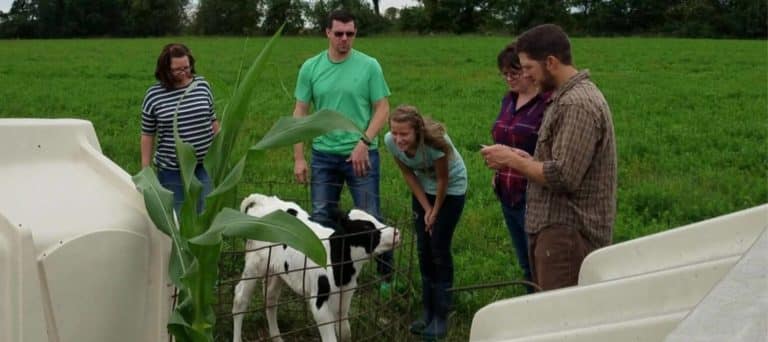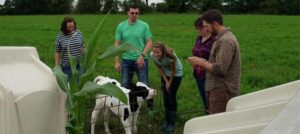 3) What's a cow's life like (eating, drinking, sleeping, etc)?
        Check out the rest of the cows' house – the barn!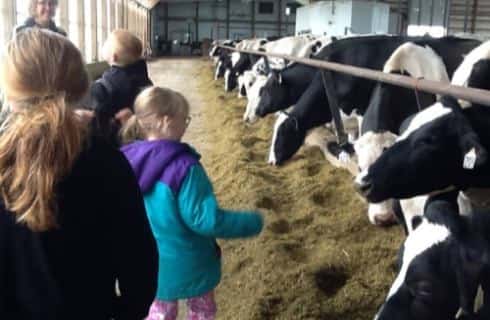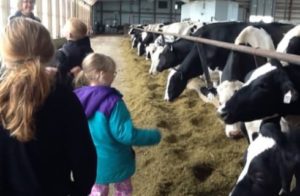 4) How does a cow's milk get to me?
          Get a better understanding of how milk travels safely & efficiently from the cow to your refrigerator!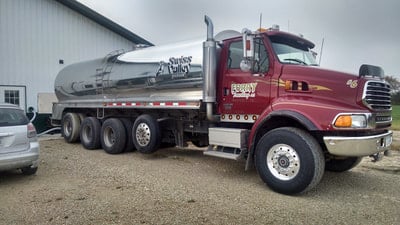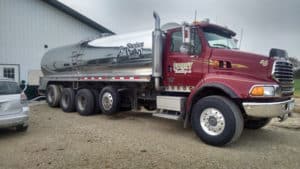 To ensure everyone can experience Rita the robot, see calves up close, & have a dairy good time we limit group size at each area to 10 people, which our pricing reflects.
We provide plastic booties to everyone taking the tour keeping both you and our cows safe & healthy.  As we leave the barn we require everyone to thoroughly wash their hands, a basic animal safety practice.
Pricing (+ tax):
* 2 years old & under not included in group number
5-10 people: $60
11-20 people: $110
21-30 people: $175
31-40 people: $220
Have a small group?  You'll get a totally personalized tour for $20/person (2 & under free).  Might as well grab some friends & give us a call!
Coming Alone?  We do require to at least pay for two people or a minimum of $40/tour.
Tours are available by appointment year round although it's typically more enjoyable to visit in the spring, summer, or fall.
Want to really experience what it's like to be a dairy farmer? Slip on your boots (or borrow some of ours) & get dirty with our "Be A Dairy Farmer" Experience!