Be A Dairy Farmer Challenge Hands-On Tour
Are you up for the Challenge… to Be A Dairy Farmer?  Spend 75-90 minutes with #DairymanDan walking "in his boots", maybe getting a little dirty, and having a true Hands-On Experience!  Four people have the opportunity to:
Milk A Cow
Give Rita the robot a break while you try your hand at milking a cow by hand… we know it's on your bucket list! And it's not as easy as it looks!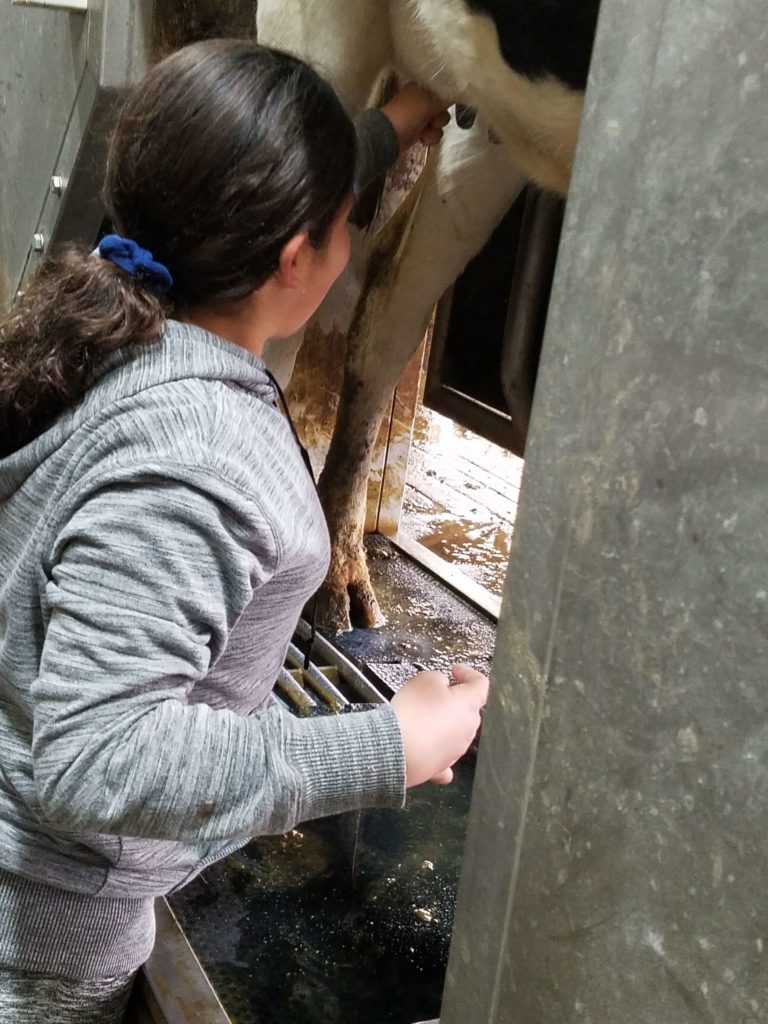 Get Up Close & Personal (and grab a cow hug!)
Typically in our barn visitors get pretty close to our cows in the alleyways but in order to scrape manure off the crossovers you'll get to head in among the cows, don't worry #DairymanDan will go with you & our cows are very calm!
Did you know that cows have a "personal bubble"?  #DairymanDan will teach you all about how to use that personal bubble to move a cow where you want her to go without even touching her!  If any cows need to be encouraged to go get milked you'll help get her in the "commitment" pen.
Plus relieve a little stress with a cow hug or two… really, the science says it works!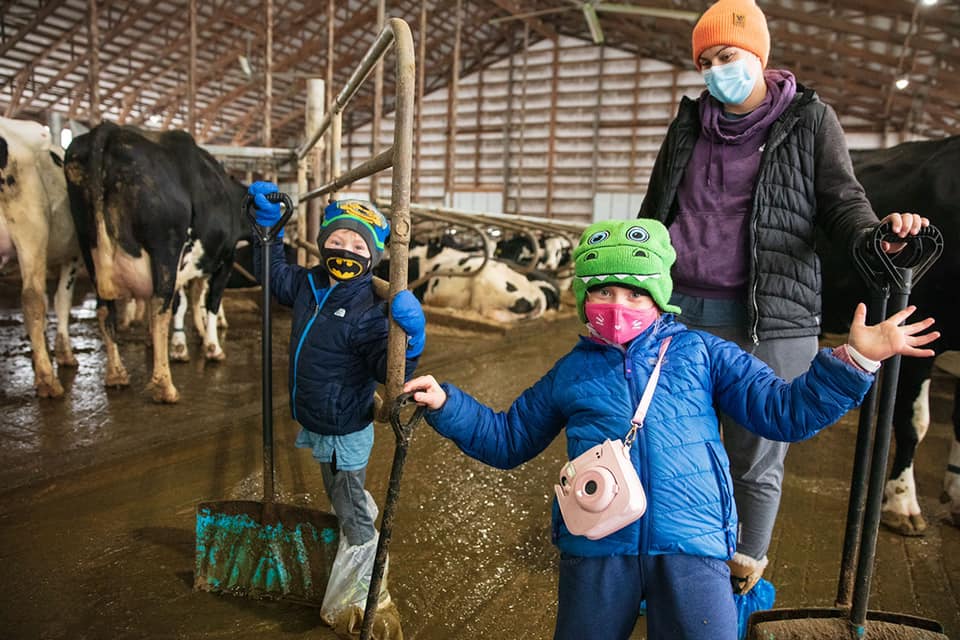 Tractor Rides
They're big & powerful and you'll get to ride in one, and maybe even take the wheel!  Did you know the term tractor was coined just north of us in Charles City?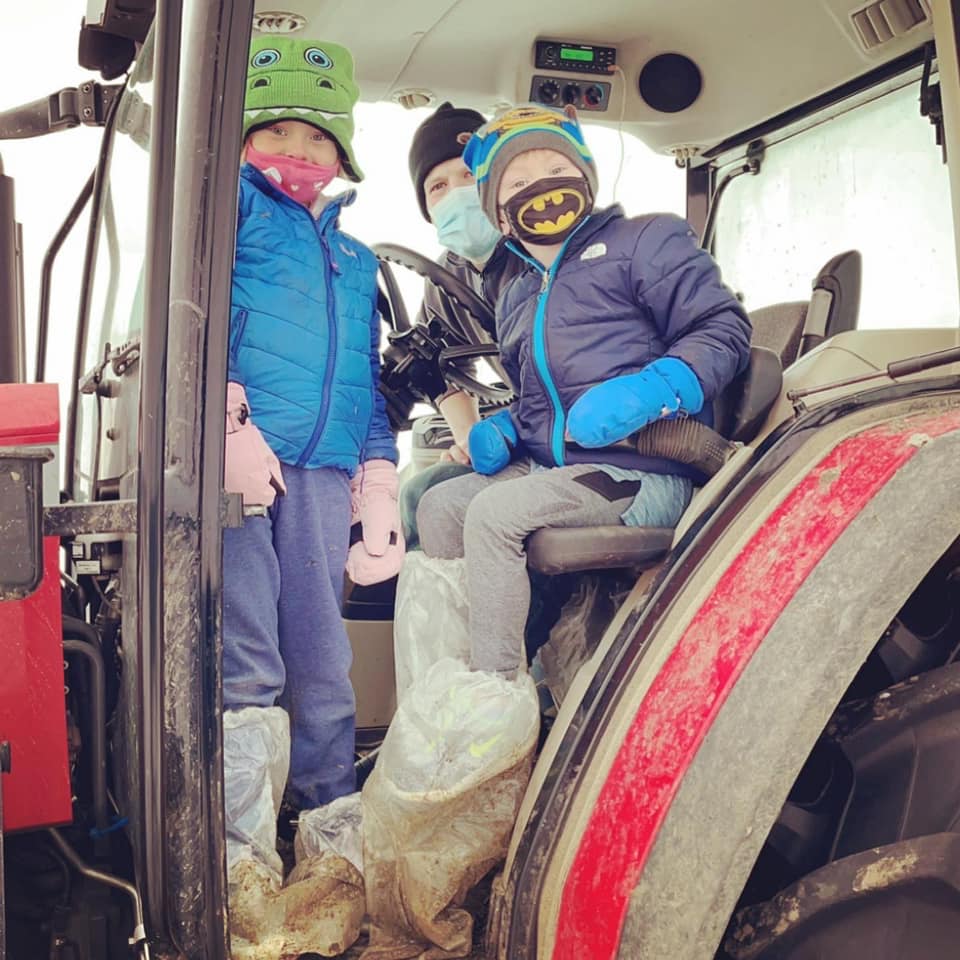 Care for the Calves
They're cute, little (relatively speaking), and need extra special care.  Hopefully we'll have a new baby calf, just a couple days old & you'll get to bottle feed a calf.  If not you can still help deliver milk to the calves buckets & help them learn to eat their pellets by hand feeding them.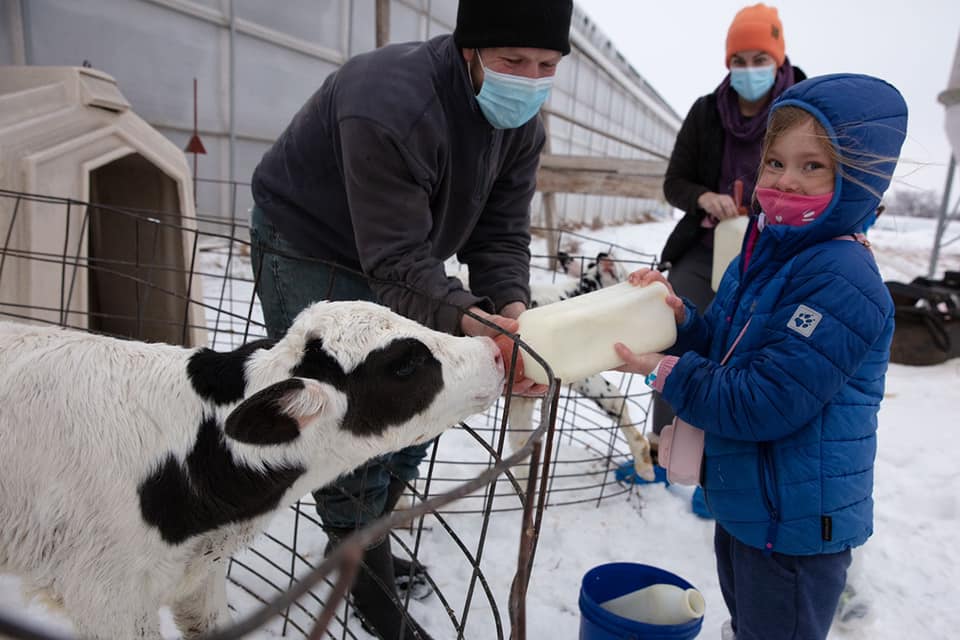 Always the most popular stop, people love seeing Rita at work, milking the cows.  But you'll get to look under Rita's hood in the back of the robot room and see not only her arm at work but all her inner workings too!
You'll even have a chance to "play" with Rita's controller… kinda like your favorite video game!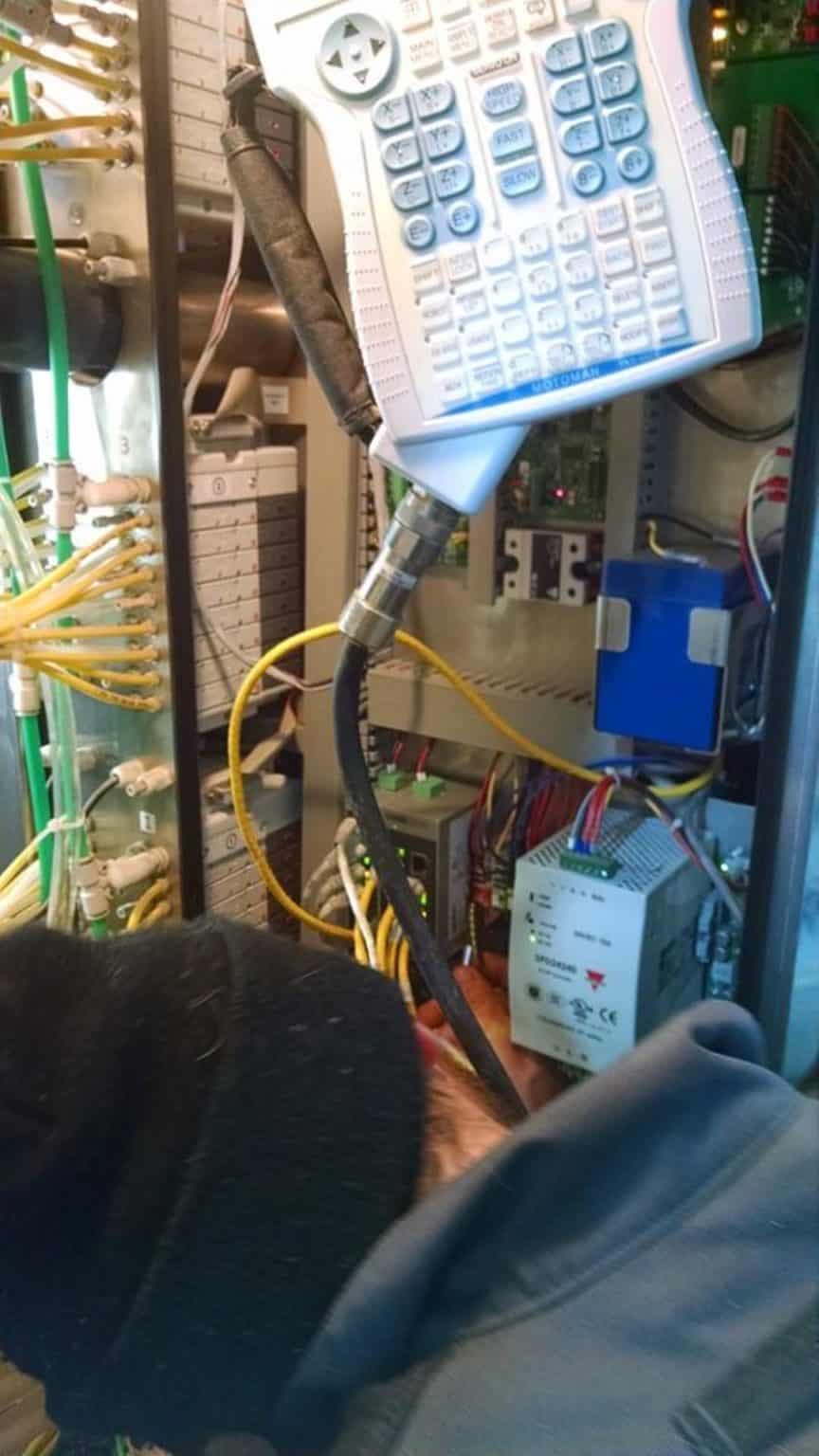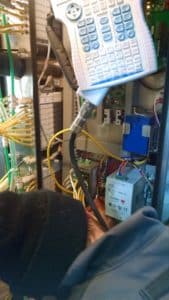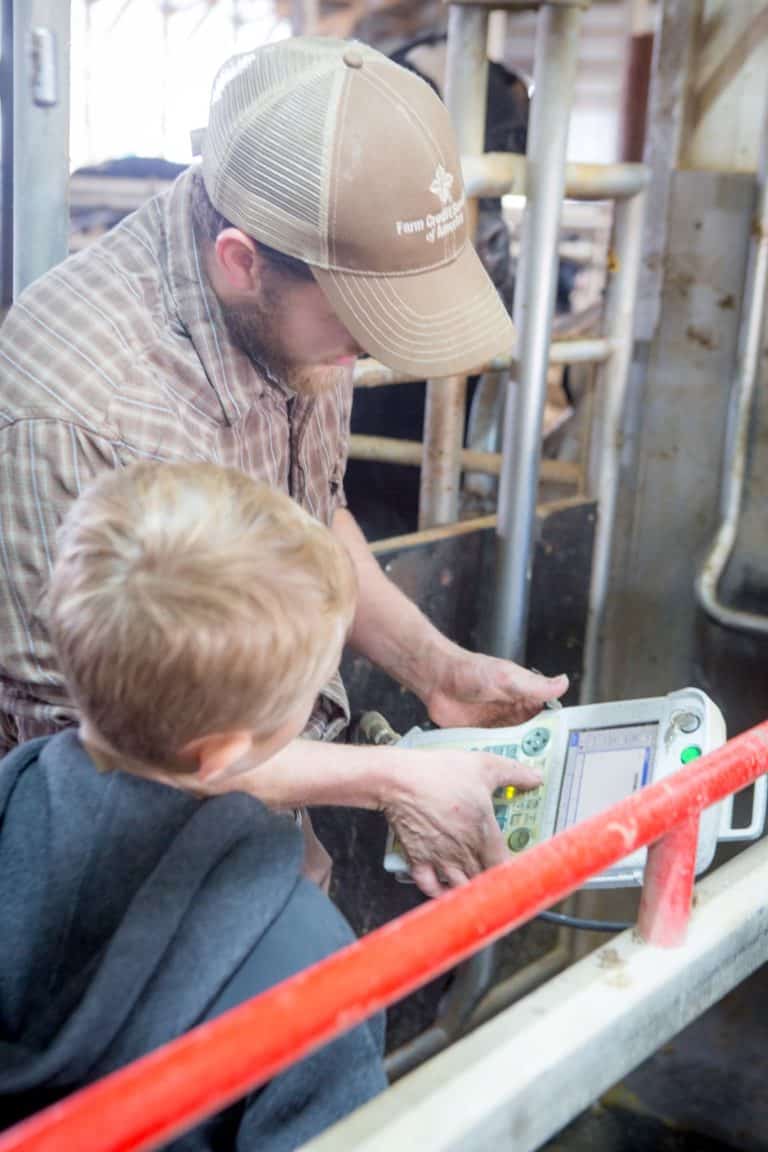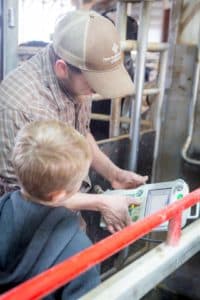 At the end of your barn time you'll get an exclusive t-shirt to proudly wear & showcase that you "walked in #DairymanDan's boots".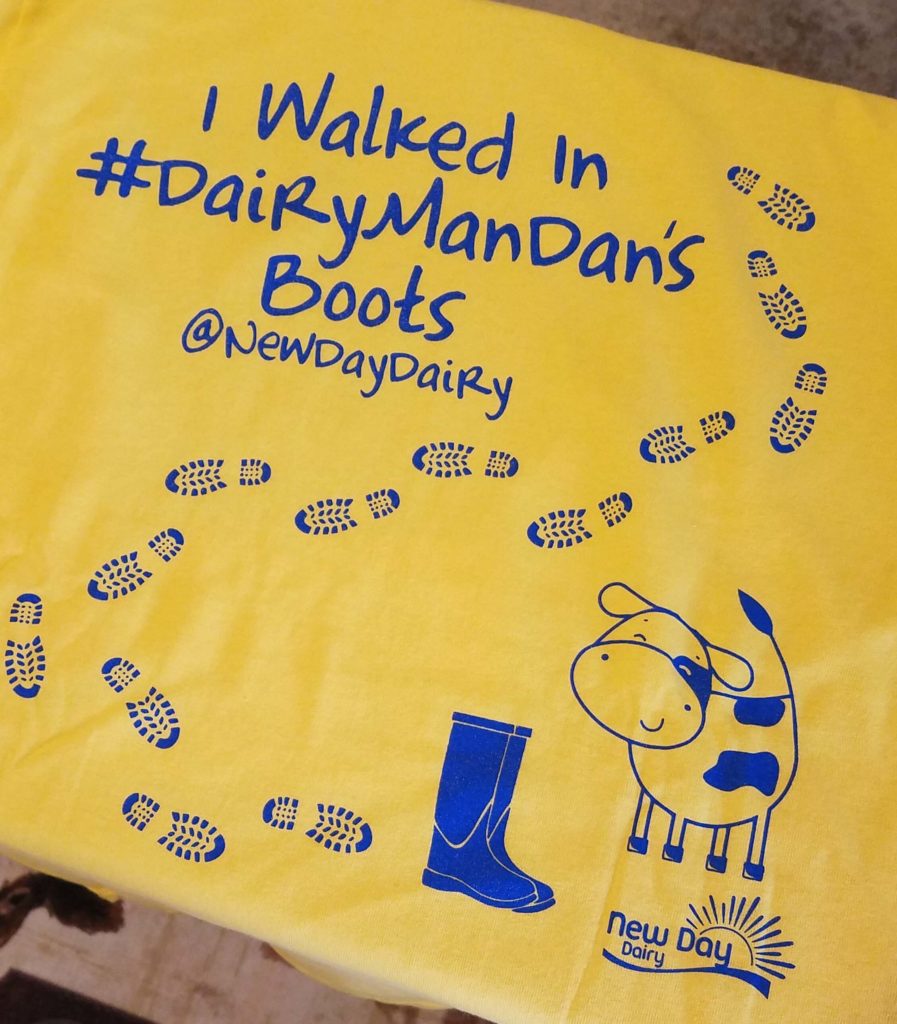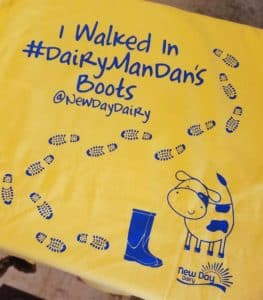 The Be A Dairy Farmer Challenge Hands-On Tour lasts 75-90 minutes and can be split into two times for GuestBarn guests (especially helpful because bottle feeding calves can only happen at a very specific time.  All other activities are flexible.)
$145+tax for the entire Be A Dairy Farmer Challenge Tour (includes 1-4 people!)
Includes our exclusive t-shirts for up to four participants.

4 Tractor Rides – smaller children can & often do ride on the lap of an adult.

Because of the intimate nature of this tour, we limit participants to 4 people at a time and no more than 3 kids (ages 4-10) with 1-2 adults (for a total of 4).  ** If you have an extra parent/adult/grandchild or child who want to tag along that's fine but included is only 4 total tractor rides & 4 t-shirts. 

Want just the kids to head out on the tour so you have some adult time?  We'll keep them entertained without you (but with one extra adult!) for an extra $45!  ** For this option ALL children need to be 5 or older **

Stay 4+ Nights and the Challenge is included complimentary as part of your stay!  Or opt for daily smaller tours/visits to the cows instead!

Typically Lynn hosts Intro & Farewell Tours but #DairymanDan almost exclusively gives this tour!
Important Information To Know:
We work in all types of weather – rain, wind, humidity, snow – you name it, we work in it.  No matter the weather your challenge tour will go on.

Please wear your own clean work clothes (long pants recommended) & old shoes – they will get dirty.  Manure splatters, calves slobber, and mud splashes – it will likely end up on your clothes.  We have plastic slip on boot covers to go over any type of old shoes/boots. We do ask that you have closed toed shoes to protect yourself.  

We are required to have you sign a liability form – animals can be unpredictable & machines can be dangerous even when safety precautions have been taken.
Book your stay at the GuestBarn and be sure to add on the Challenge!  See you in the barn!