Experience one-of-a-kind bed and breakfast lodging at our working dairy farm near Waverly and Waterloo, IA.
No matter which room(s) you choose you'll have the entire GuestBarn to yourself, allowing you to relax and unwind with the cows and people you choose.
The Garden Room is the only bedroom located on the second floor near the cow gazing loft. You can easily pop out for a quick glimpse of the cows but will have to navigate the stairs to grab breakfast. The room features a queen bed.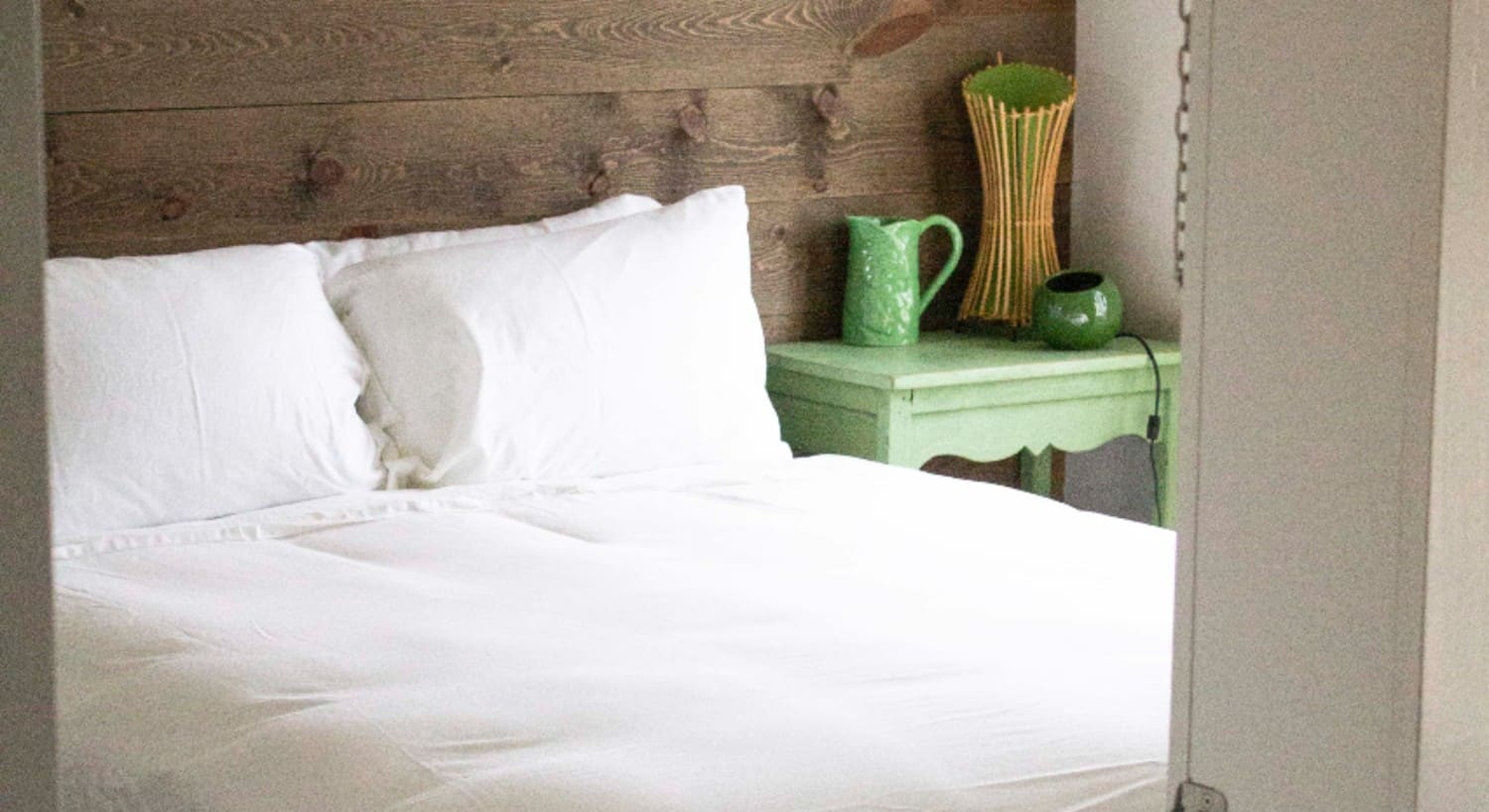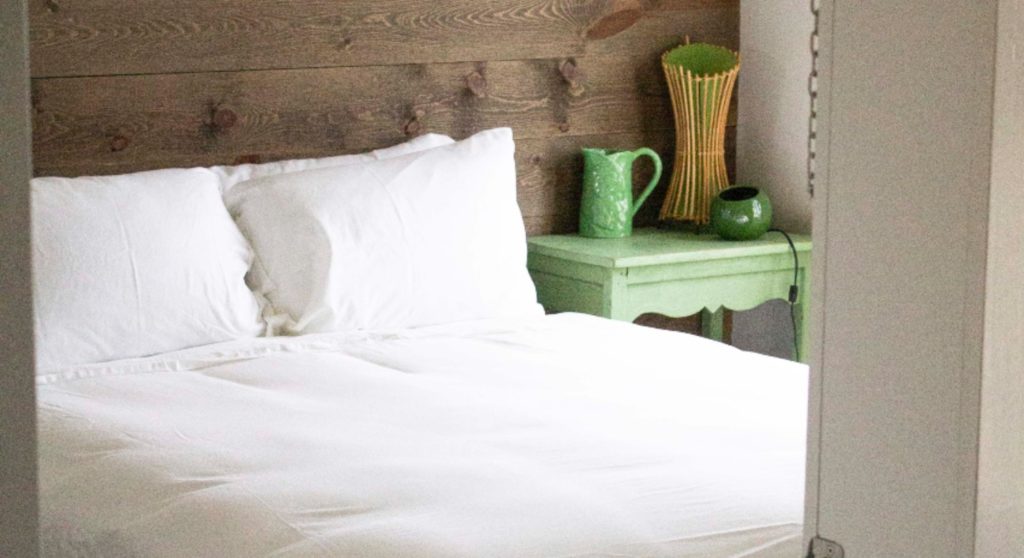 The attached private bathroom holds a tub/shower combo unit. This bathroom can also be accessed from the main loft space if unlocked by occupying guests (especially helpful when staying with a larger group).
If you are a white noise/fan sleeper, then this is the room for you. Because the Garden Room shares a wall with the barn's utility room that houses a fan there is a constant, consistent hum of the fan in this room.
In the summer this room is a little warmer and in the winter a little cooler than the rest of the GuestBarn. Hot air rises & the in-floor radiant heat only radiates so far.
A small desk provides additional tabletop space to jot a note, get some work done, or a secondary place to put on make-up.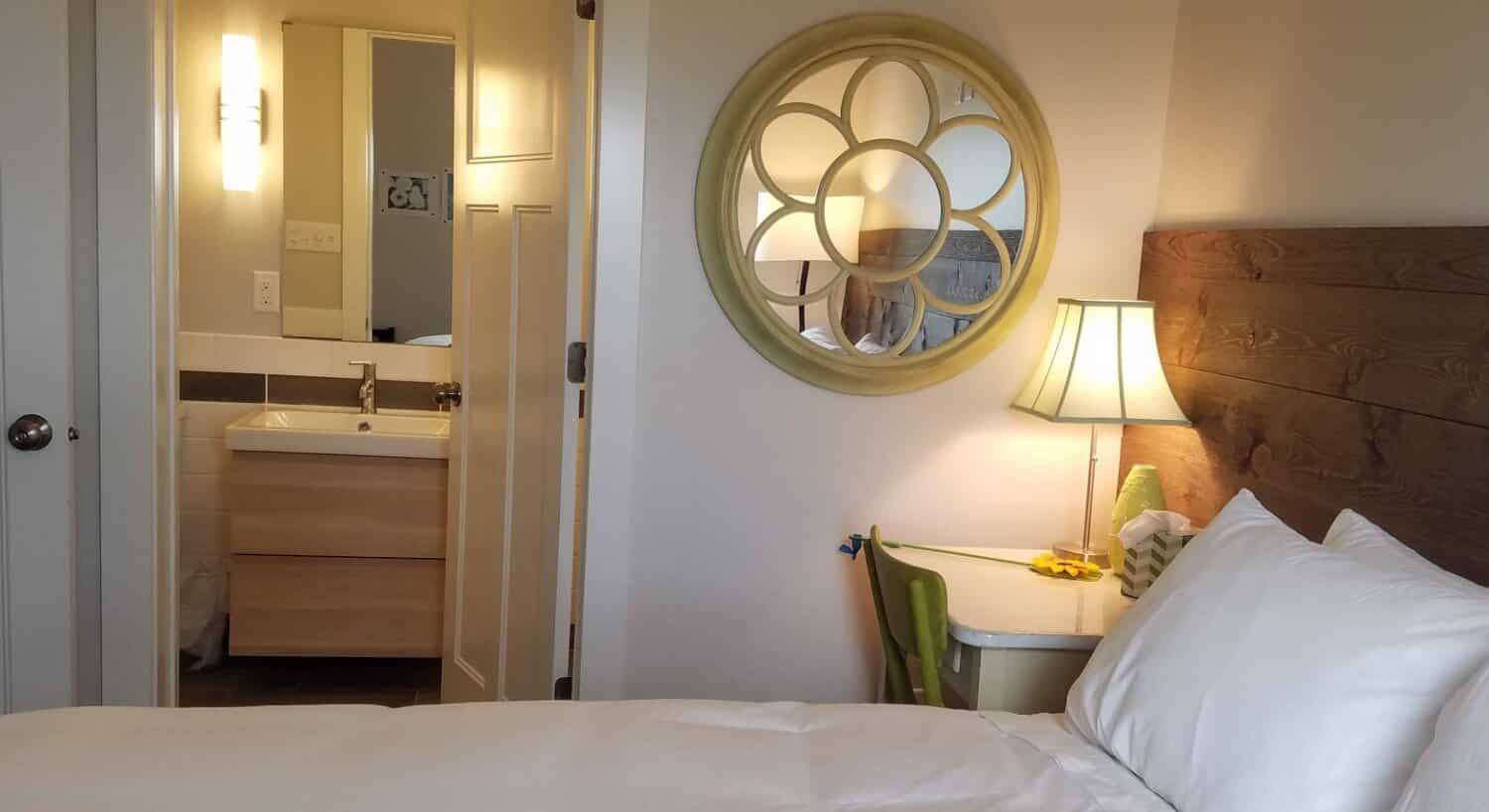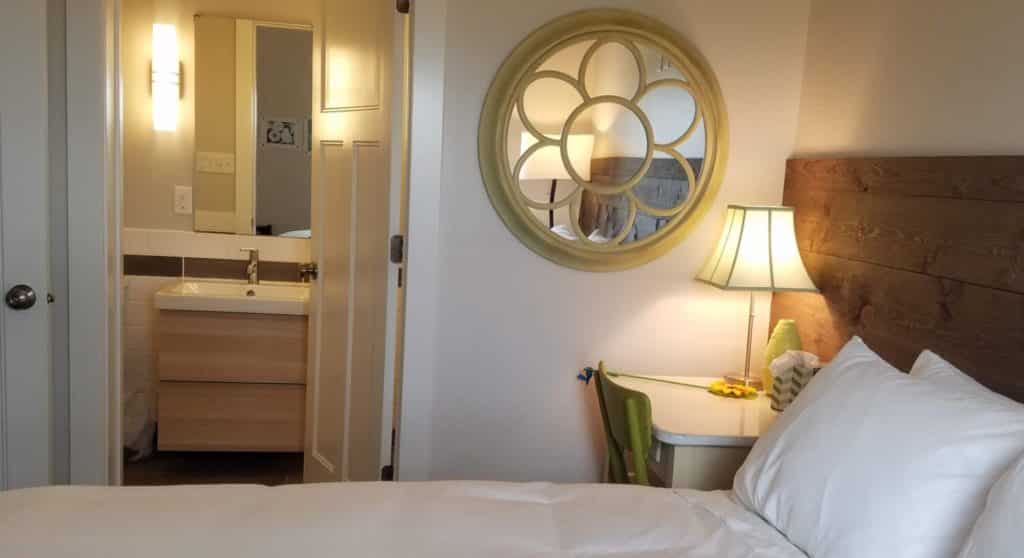 The handmade Garden quilt greets you in the morning mirroring the garden below your window. Artwork here brings the garden to you.
Like all of our rooms, the Garden's Room's amenities include a variety of pillows, great linens, a ceiling fan, black-out shades, free Wi-Fi, cow's milk soap, shampoo, a grab bar near the shower, and a hair dryer & alarm clock.
Have more questions about sleeping with the cows? Check our FAQs to see if they've already been answered!  Or see what our past guests have to say about coming to #sleepwiththecows!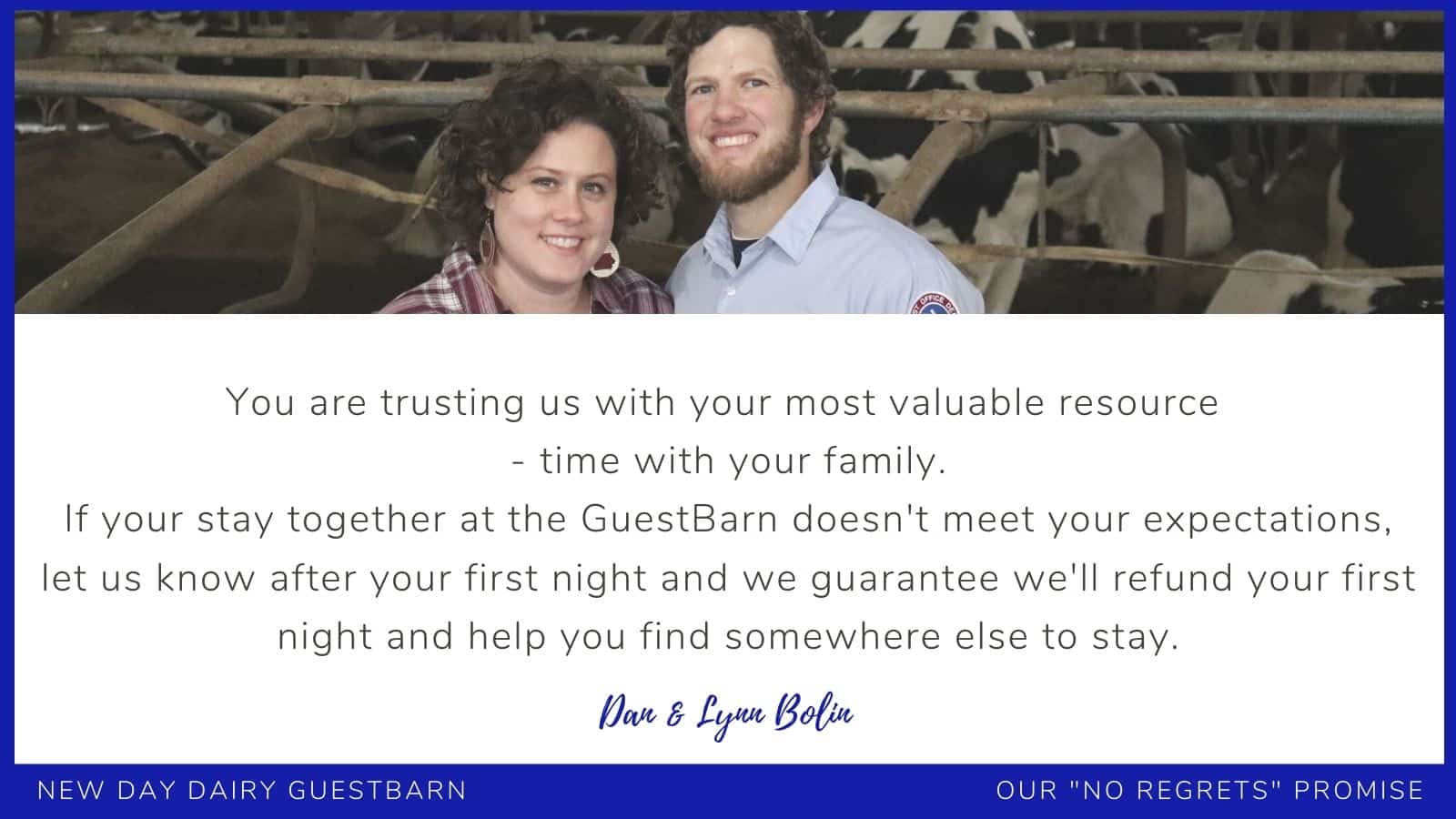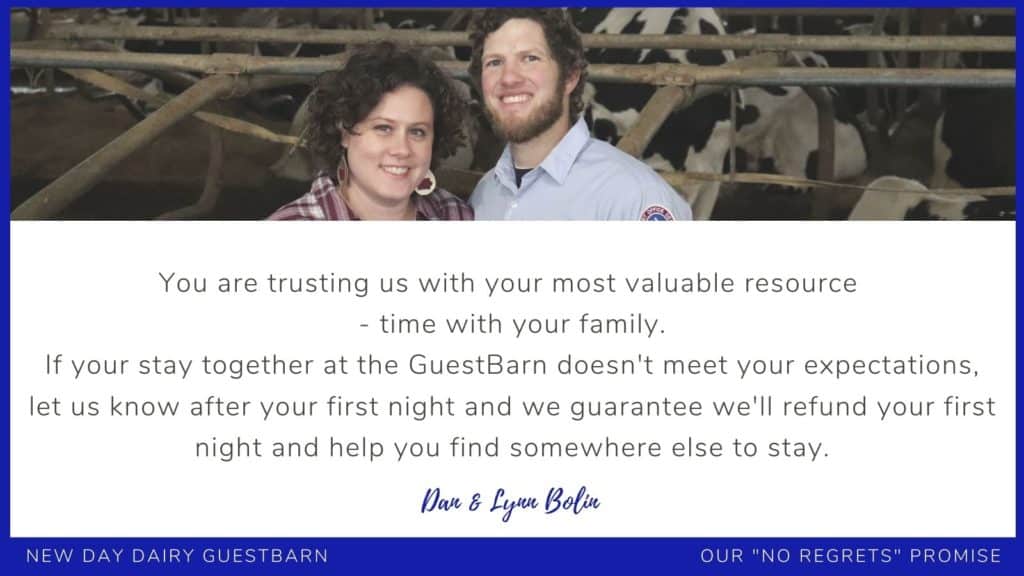 Room Occupancy: 2 people (of any age since you'll be renting the Entire GuestBarn anyway.)
If you would specifically like this room please note it in the "special accommodations" section when booking.
Enjoy your time away by spending 2 or more nights sleeping with the cows, you'll save with each additional night.  Explore the great outdoors, other animal encounters, museums, local restaurants & ice cream shops, and spend more time with the cows by adding our Exclusive "Be A Dairy Farmer Challenge" Hands-On Tour.
---
Wow! I had a great stay here and would recommend for anyone seeking peace and quiet or an experience none of their friends have had. Extremely comfortable accommodations… and the zen experiences of watching cows (trust me on this one), stargazing. Very relaxing, very fun. ~ Patrick, Iowa City, Iowa