A Visit to Carrie Chapman Catt's Girlhood Home
North about 20 minutes from the GuestBarn you'll find the Girlhood Home of Carrie Chapman Catt.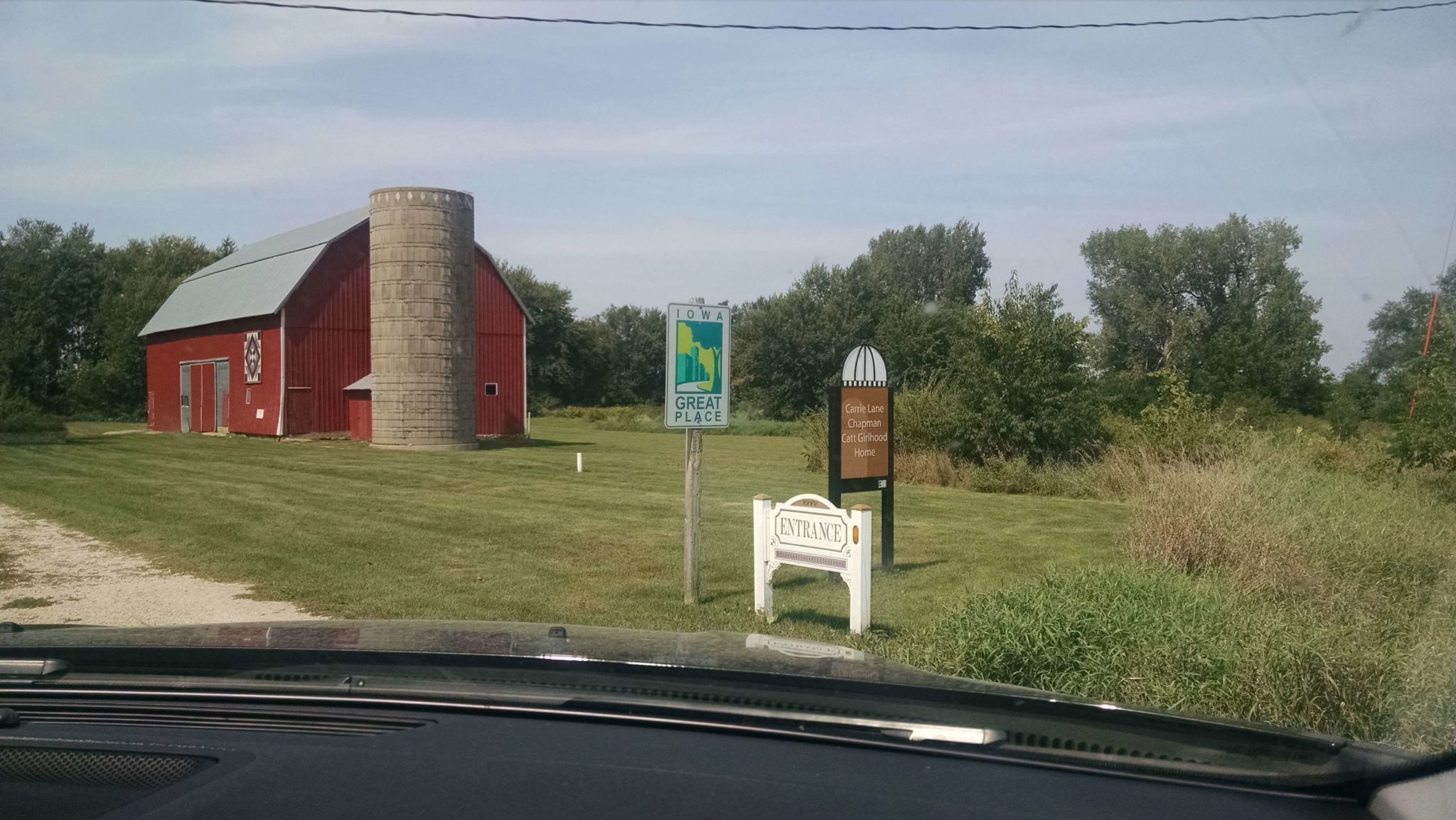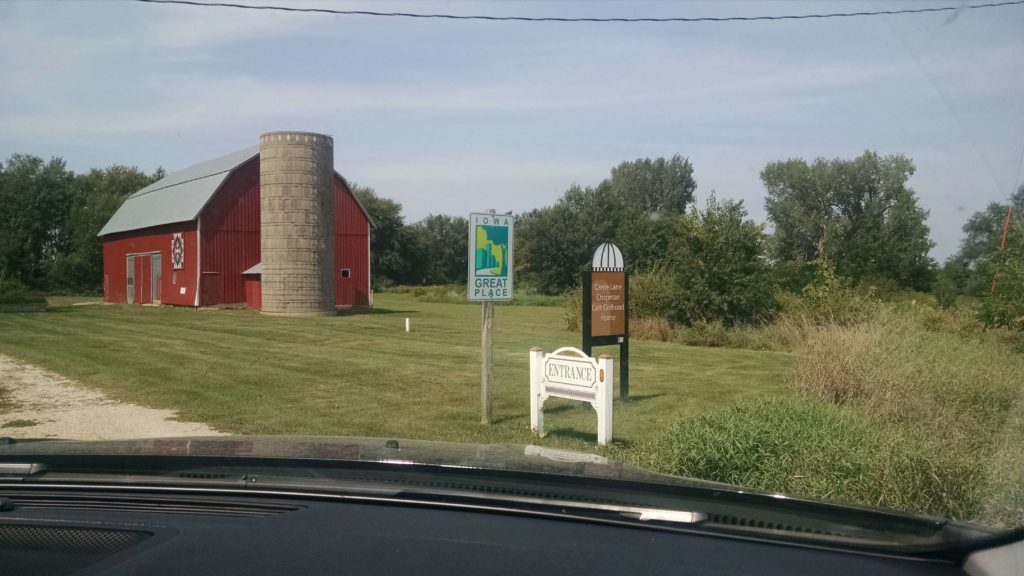 Who is Carrie you ask?  At one point in life I probably would've asked the same thing. Turns out I followed in her footsteps by both attending Iowa State University & becoming a member of Pi Beta Phi while there.  Through those experiences I learned that she was an instrumental leader in the women's suffrage movement (helping give women the right to vote).  And now my kids are growing up in the same neighborhood she did!
The Apple Orchard
The grounds around the home has a variety of apple trees.  Each fall they invite the community to come out to pick them.  When the trees are really producing typically there is a fall festival compete with old-fashioned apple cider making!   Festival or not, there's apple pickers available – and they're fun to use!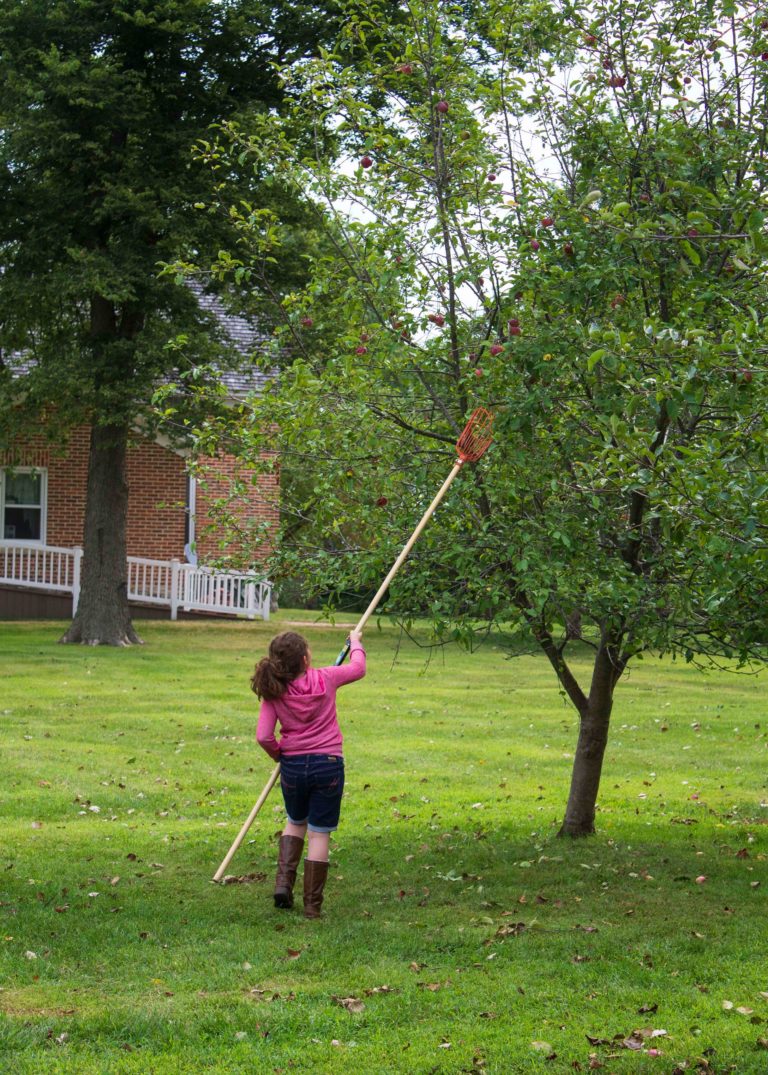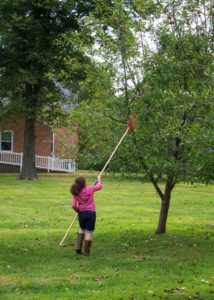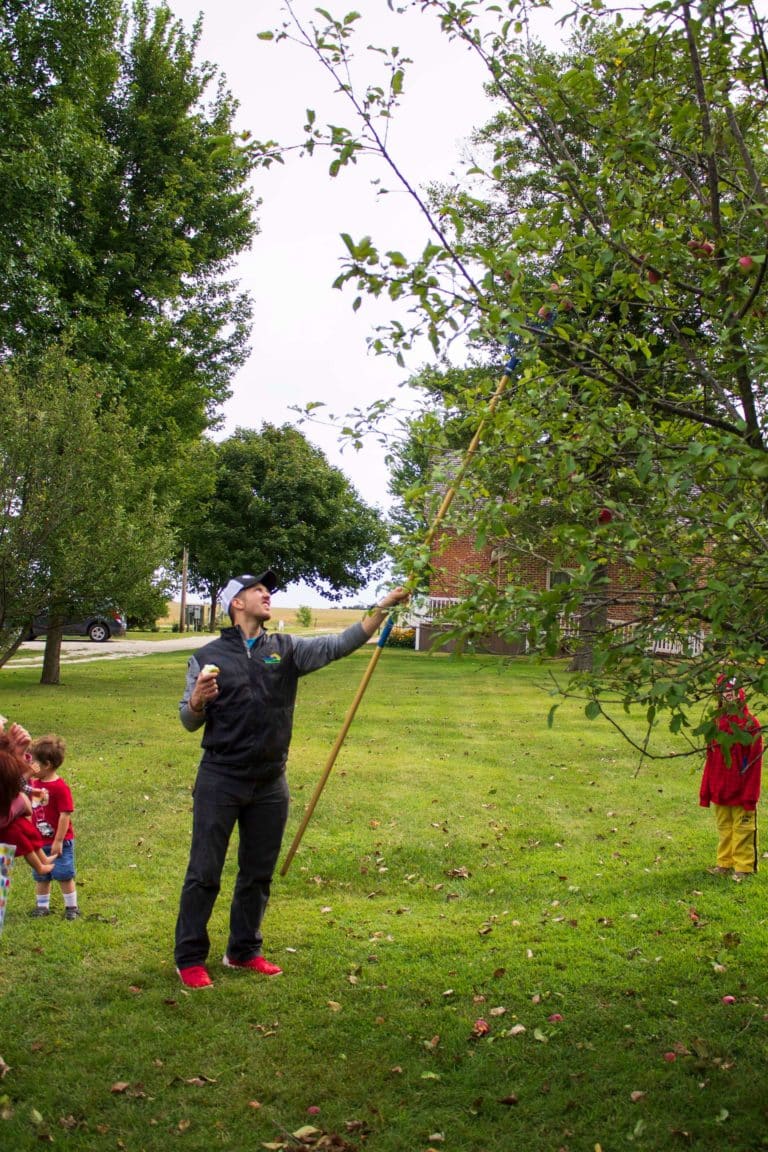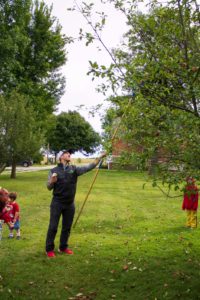 A favorite story told from Carrie's early life is that she'd often be found sitting in the crook of a tree branch reading.  This comes as no surprise considering all that she went on to accomplish – attending college at the now Iowa State University, going on to study law and all her work in the women's suffrage movement.  In the final years of her life she worked for peace in a variety of ways.
It's hard to accomplish all those things without being an avid reader, which is one of the reasons that the sorority that both Carrie & I were a part of in college, Pi Beta Phi, champion literacy.  One of the keys to reading is making it fun… we do that when we #readwiththecows.  Jump on into the Moo Crew to have fun building literacy with the cows!
The Childhood Home
Carrie's childhood home & the chance to share her legacy was almost lost before a local woman championed saving the home that was in bad disrepair.  Incredibly they numbered & took off each brick to clean it and then rebuilt the exterior brick walls of the house besides other repairs & improvements.  It's a double brick wall house, meaning brick inside & out!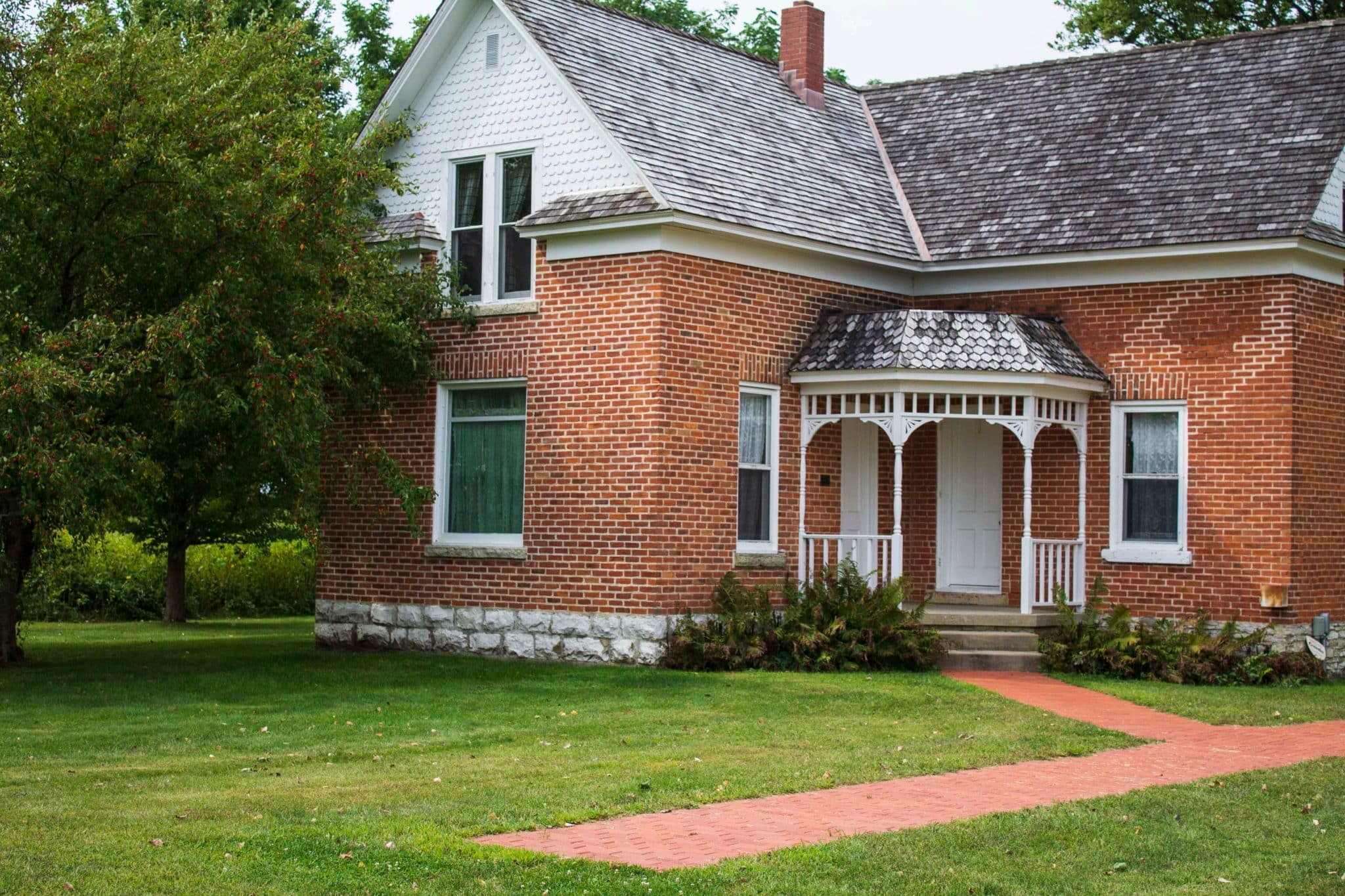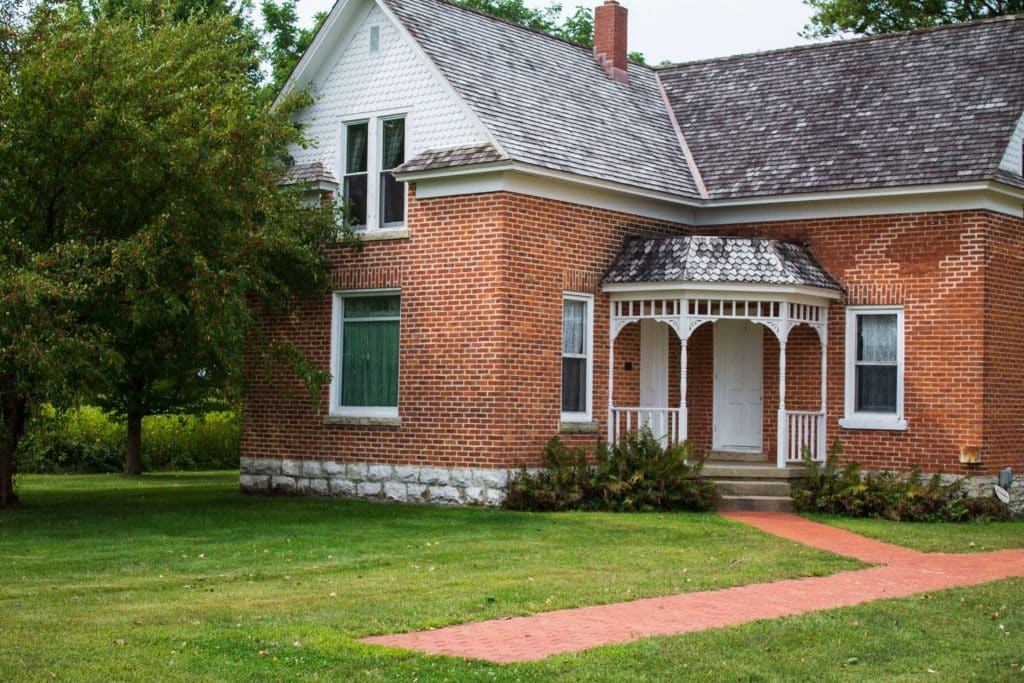 Inside her home the walls share an incredible timeline story of Carrie's life paired with the historical events happening simultaneously.  It's a great reminder of where we've come from!  Artifacts from Carrie's life & early prairie days are also displayed throughout the house.
The Interpretive Center
Across the yard from Carrie's house is a new interpretive center that houses an office, a small gift shop selection, more information about Carrie's life, and our kids' favorites – the prairie dress up clothes & HUGE interactive touch screen table. Little quizzes and interactive displays keeps kids engaged and interested in what they're learning!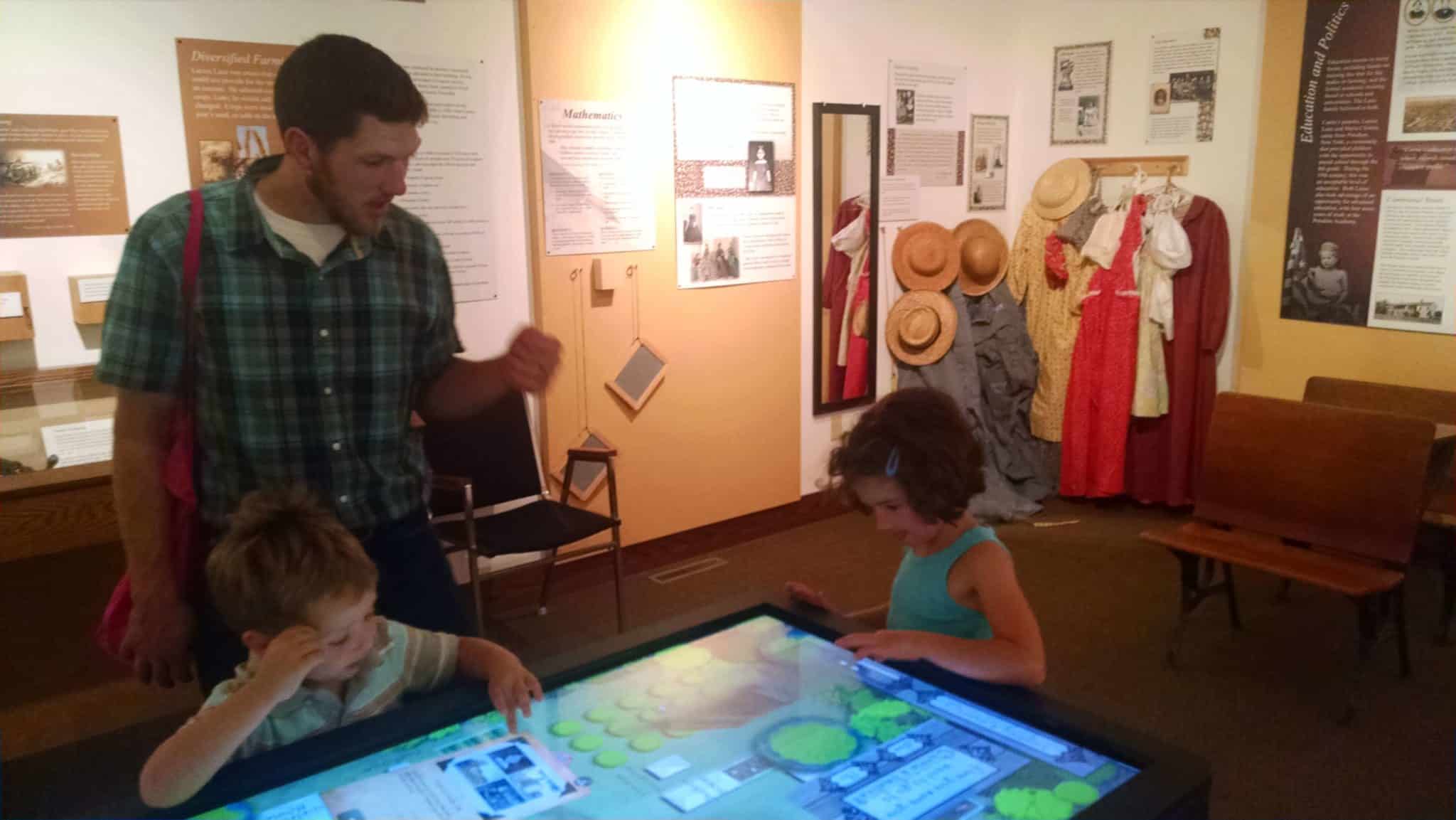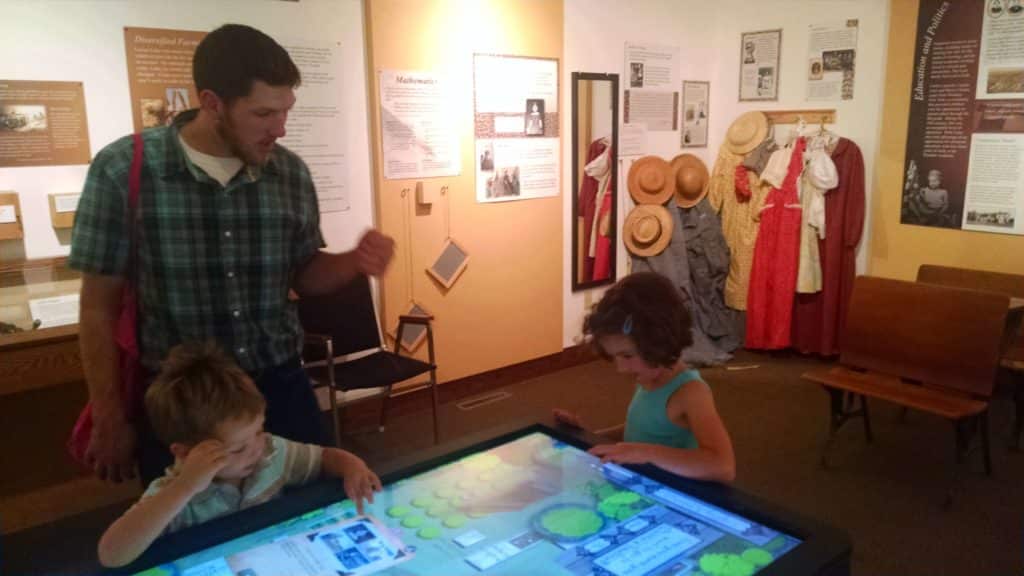 Walk Restored Natural Prairie Trails
Finish out a visit to Carrie's home by strolling through the beautiful restored natural prairie trails just behind her home.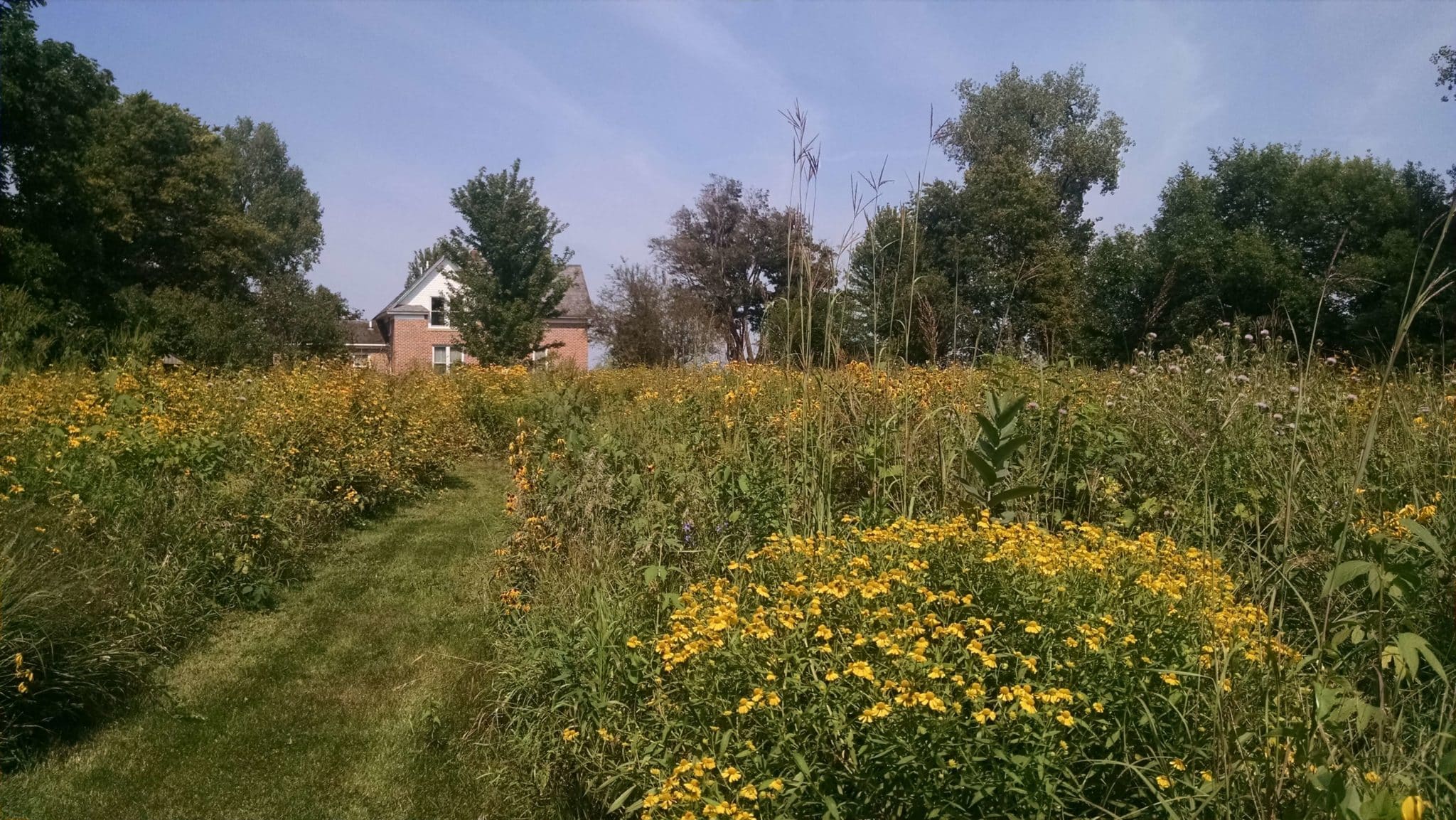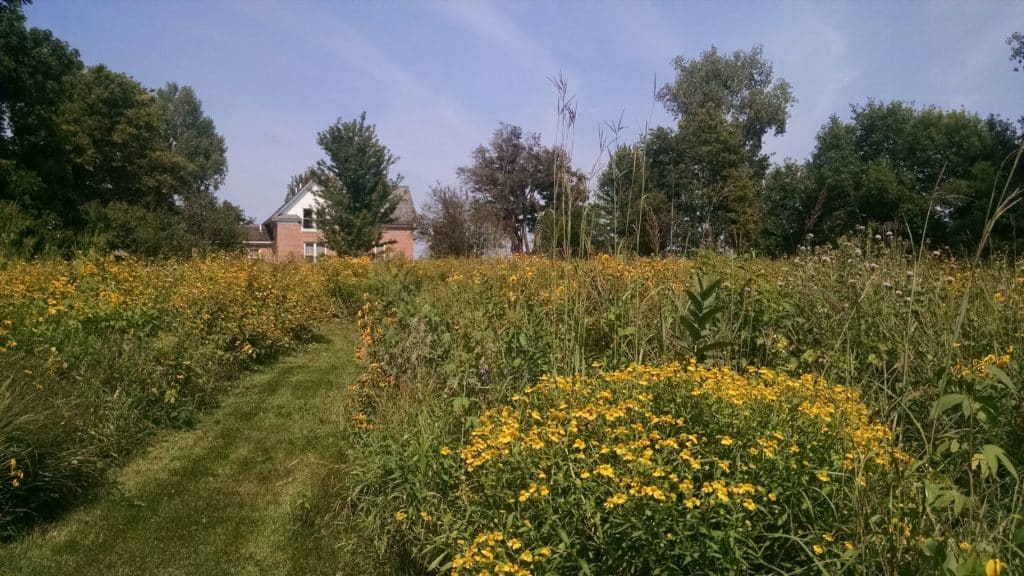 Carrie's girlhood home is open from Memorial Day Weekend to Labor Day Weekend: Monday through Saturday from 10am-4pm and Sunday from 12-4pm.  It's totally staffed by volunteers & is donation only to visit. Be sure to check the latest information before you schedule your visit. The folks who are part of sharing Carrie's story truly care about letting the next generation know how women had to fight for the right to vote!
Make plans to visit Carrie's home while you #sleepwiththecows at the GuestBarn. Only a few more minutes north is Charles City offering even more to do here in North Iowa!