March is Women's History Month and today is Women's Day so it's fitting to take time to introduce you to some of the amazing women in our farm's history – #DairymanDan's grandmothers. Without them, we surely wouldn't be here today.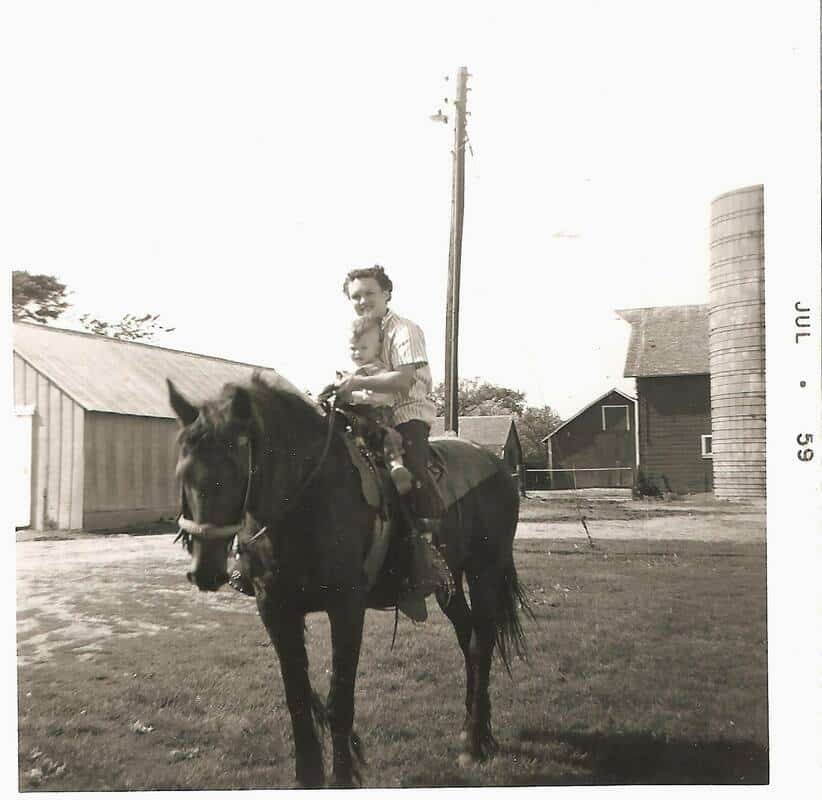 Six months after marriage, Dan's dad's mother, Mavis, became an army wife first in Kansas & then far from home in Seattle, WA. There they welcomed Dan's Aunt Diane into the world. She had Spina Bifida which meant of course additional trips to doctors & helping her more during her 15 precious years of life.  But truly, Mavis embraced it as part of life & didn't let it stop her from doing so much else!
After returning to Iowa she jumped into life on the farm – adding three more children. She milked cows, chased pigs, had a big garden, and didn't appreciate when a church lady would call to ask if she could this or that since "she didn't work"!
When her husband, Neil, became postmaster & Dan's dad, Dave, decided to keep the cows & milk them himself at 13, Mavis became his right hand mama – helping to get the milk delivered to the coop everyday & helping to get the chores done.
She kept helping with those cows most everyday for almost the next 10 years until Dave returned from college to take over the farm full-time. Without Mavis (and his little sister Barb who helped a lot too!) the farm would likely not be here for us to be able to carry on.
We lost Mavis in 2018 but will always cherish the legacy that she leaves and the lessons that she taught us!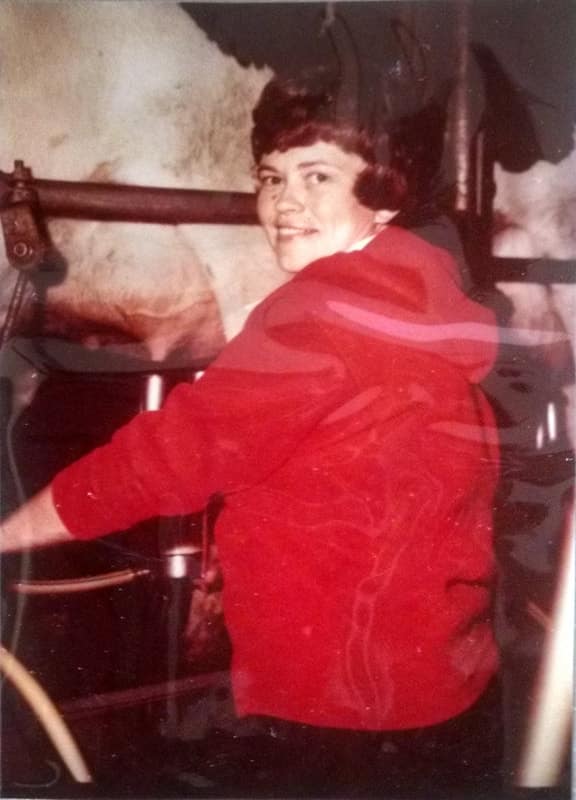 Dan's mom's mom, Mary, another amazing woman. She grew up only a few miles south of where we live now!
Dan's Grandpa Pete captured her heart close to her graduating from high school at 16 & they married after Pete returned from Korea, just months after she turned 18.
After a variety of rented homes & farms they eventually bought the farm that Mary had driven by almost daily growing up and always said, "No matter what I won't live there in that dump." But in the end it was all they could afford. So they moved in and started cleaning because without indoor plumbing the bachelors living there before had decided to "conveniently" use the windows.
She transformed that home & the farmstead into a place that all were welcome & still are as Dan's aunt & uncle live there now. One year as a standard audit on the farm was being done the auditor said he couldn't accept food before the audit since it could be a bribe but by the time he was done (and had found Mary's well kept books all in line), he said he'd stay for lunch as he could tell everyone else working on the farm was too.
Taking care of people comes naturally to Mary – from her 3 kids to those working on the farm to those beyond in her community. Way back in 1977 she was recognized for that being named one of five "Iowa Master Homemakers". And she did much more than just make her home a welcoming place she also helped on the farm in whatever way she could.
I love hearing stories from those that have come before – it gives us so much perspective!
Who are the women you cherish?  What are their stories?  Let's celebrate them together!