Although it was a short work week for our crews & we had some rain, we still made progress! 

We're still plugging away on what we've been working on for what seems likes weeks now – but we are making progress & I guess nothing goes fast when you're building a big barn and you have such a rainy spring (but the corn is up and looking good!!). 

The electric poles came up the driveway, so now we have electricity  & water… so blessed to live somewhere these are *easy* to attain because they make a HUGE difference and what we can do! 

The concrete crew kept at it and thankfully the rain held off yesterday until after 3pm!  The stem walls for the barn are done and they've moved on to the reception pit for the manure (the first place it's welcomed after it leaves the barn!).  And the big hole for the rest of the manure storage facility was dug out more this week, in preparation for concrete walls to go up in it!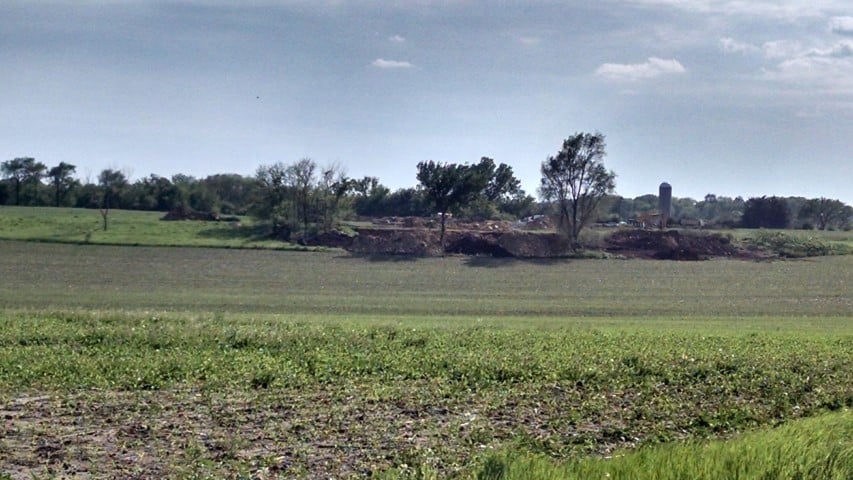 Lots of other "behind the scenes" work also got done this week (plumbing meetings, shopping for the Guest House, meeting with the State milk inspector, accountant meeting, buying parts & supplies for our tractor, and more) as well as some important jobs at the current farm (cleaning out cow yards & feeders, meeting about hay & haylage – stay away rain!, testing each cows milk, and more). 

The barn walls should be arriving this week, so the landscape will start dramatically changing soon!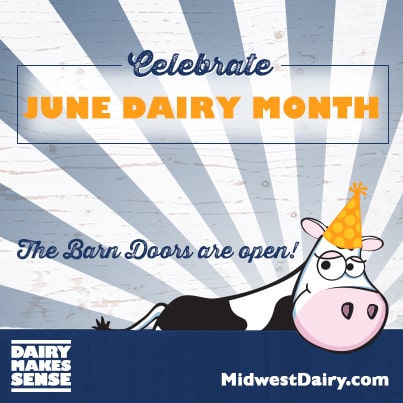 Did you know that June is Dairy Month?  It is!  In celebration we'll be highlighting some of the Dairy Good things about our dairy cows & the dairy products they make! 
Plus, although we're not ready for the masses to visit our farm yet, there are some great events going on throughout Iowa, Minnesota, and beyond.  See if there's one in your area and get it on your calendar now!  Where do you plan to visit?