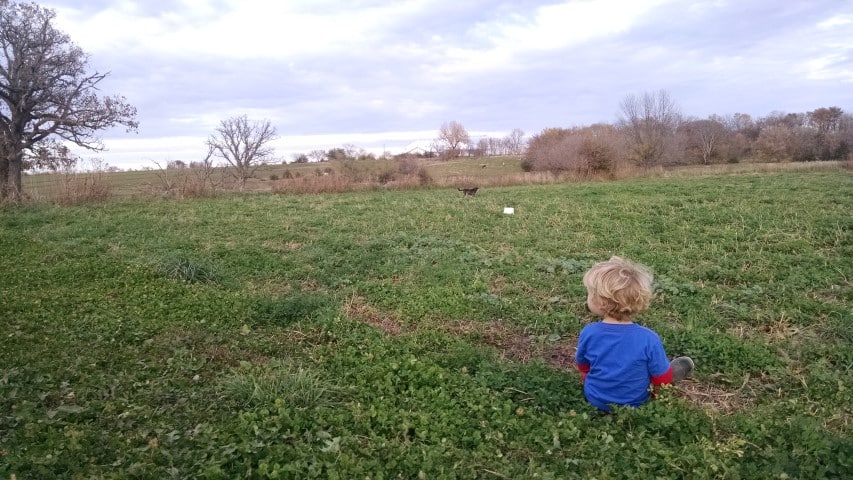 Fall has definitely arrived and the landscape in and out of the barn looks different this week.  Lots of great concrete work was done this week in the barn and on Monday we unwrap the robot and get her set in place!  It's been a long time coming…
To get ready the robot room floor was poured early in the week followed by  curbs and lots of other concrete places!  There's still more to come of course, but we've made a "dent" 🙂  Once all the curbs go in I think the flat work will be even more dramatic and amazing!
Dan spent most days at the building site again this week although he did get some office work and a few naps in there.  And he got lots of odd jobs done like sending in water samples, meeting with inspectors, getting the rest of the free stalls delivered, giving a few tours, and setting these big concrete slats in place in the manure reception pit area (which he thankfully had help with!). 
Not a lot happened in the Guest House but drywall should be going up on Monday!  The plumber got the water heater set and all the water lines filled with water so we know if one gets punctured during the rest of building.  And that means I got to see some of my fixtures… the most final touch yet!
We expect this week to be crazy, especially with Dan's parent's away at a meeting & visiting family.    Thankfully we have great people helping us out and available if we need it and they need a break too!  With the robot being set and drywall going up things are going to be happening this week!  Can't wait!