Gift Certificates are the perfect way to give the gift of "Experience"!  They won't clutter a closet or end up at the thrift store.  A gift certificate to New Day Dairy's GuestBarn gives the gift of memories, new adventures, and enriching experiences!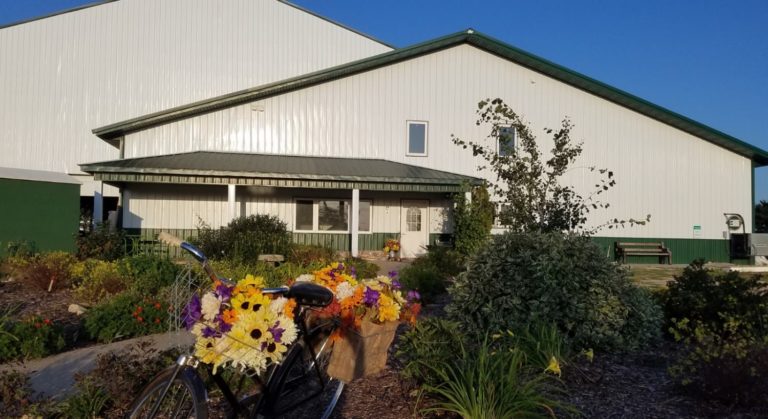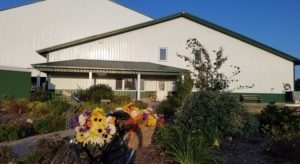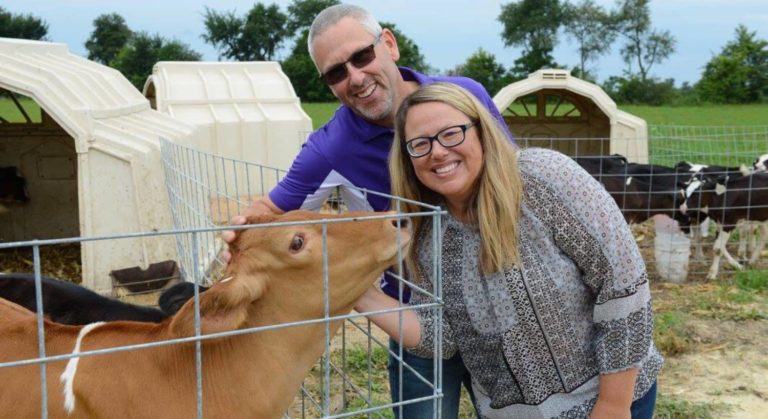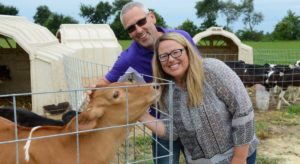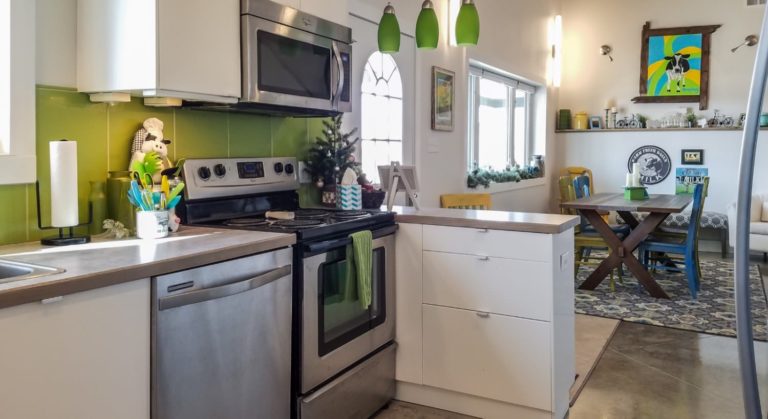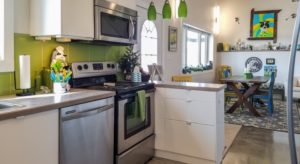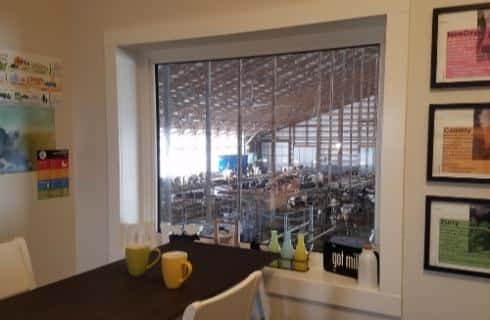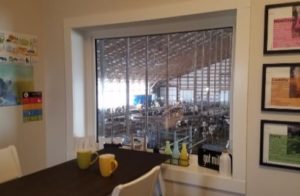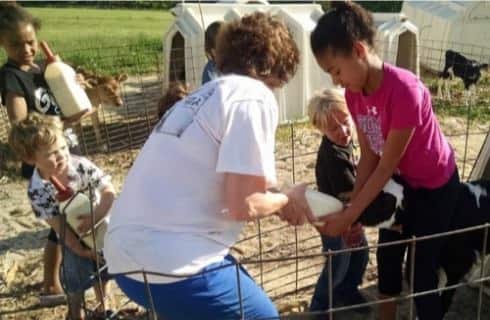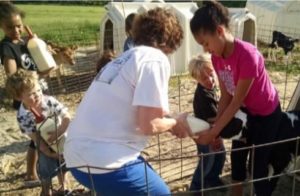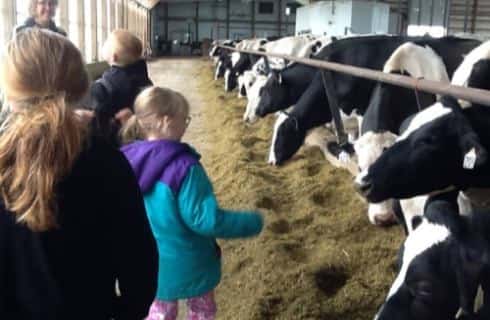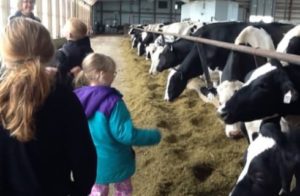 Through December 31st get an extra 10% on all gift certificates purchased! PLUS, we'll give 10% of your purchase towards helping a family in need have a cow themselves!
WIN-WIN-WIN
Give the gift of experience not stuff.
Give the gift of food, income generation, a field/crop working animal, and more to a family in need!

Support a family farm!
Details:
Get an extra 10% on all your gift certificates purchases through December 31st, 2020!

PLUS, 10% of your purchase will help purchase cow(s) for a family in need in another part of the world!

Any amount qualifies!

Ex. Spend $100, Get an extra $10, We'll give $10 towards a cow!

Spend $550, Get an extra $55, We'll give $55 towards a cow!

Gift Certificates can be spent on GuestBarn Rentals, Meeting/Party Rentals, Tours, Beef, and if there's some extra on your gift certificate – in the Gift Shop!
Frequently Asked Questions:
How long is a gift certificate good for?

5 years, although we'd likely honor it after that too.

Can I just buy one for myself?

Yes! Planning to stay in 2021 but not sure when?  Plan ahead, get a deal, and give back!

When you purchase you can choose any e-mail to send the gift certificate to.  Most people choose themselves anyway and then forward or wrap the gift certificate up.

What's the most I can spend?

There's no upper limit on the amount spent (spend $550 and get $55 free! – the cost to rent all three rooms of the GuestBarn for 2 nights!)

Why is giving a cow to a needy family a good idea?

A cow is a way for a family to not only have nutrient & protein rich milk for themselves but also to sell to others.  The breed of cows given to a family can also help with field work like plowing plus give a family a source of fertilizer with the cows manure! And when a calf is born a cow is a gift that keeps on giving!

What do I or my gift recipients do to redeem it?

You must CALL us at 319-278-4455 to redeem, it's just the way the software works

Is it all on one gift certificate?

You'll receive 2 separate gift certificates – the original one that you purchase online + the bonus one we'll send you once we receive your purchase!

What organization are you working with to purchase cows for a family?

We already partner with Compassion International by sponsoring 2 kids (the same ages as our oldest kids), so we'll be sponsoring our cows through them.
Cow Tracker:
We'll be updating this to show how many cows we've been able to provide to a family!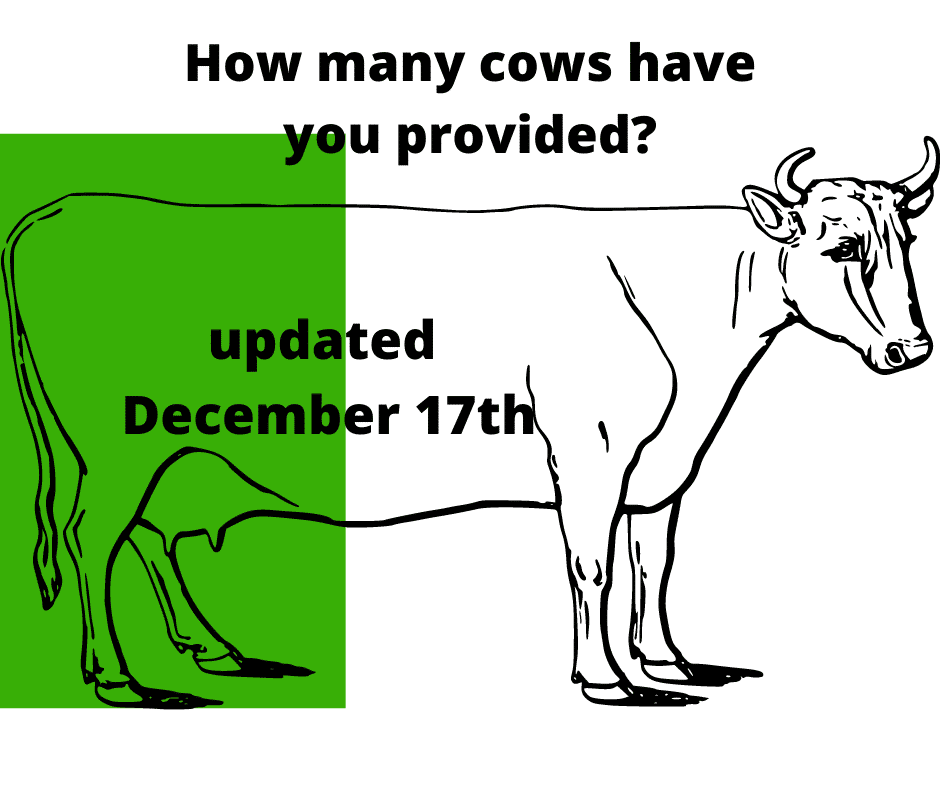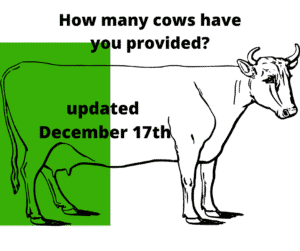 Thank you from the ones who get to come and #sleepwiththecows, from a family around the world, and our family!  Your gift is making a BIG difference this year!